Having accurate reports that are available at your fingertips is important for your business. It allows you to make concise decisions at important times.

On the humble webTill homepage navigate to and click on Reports.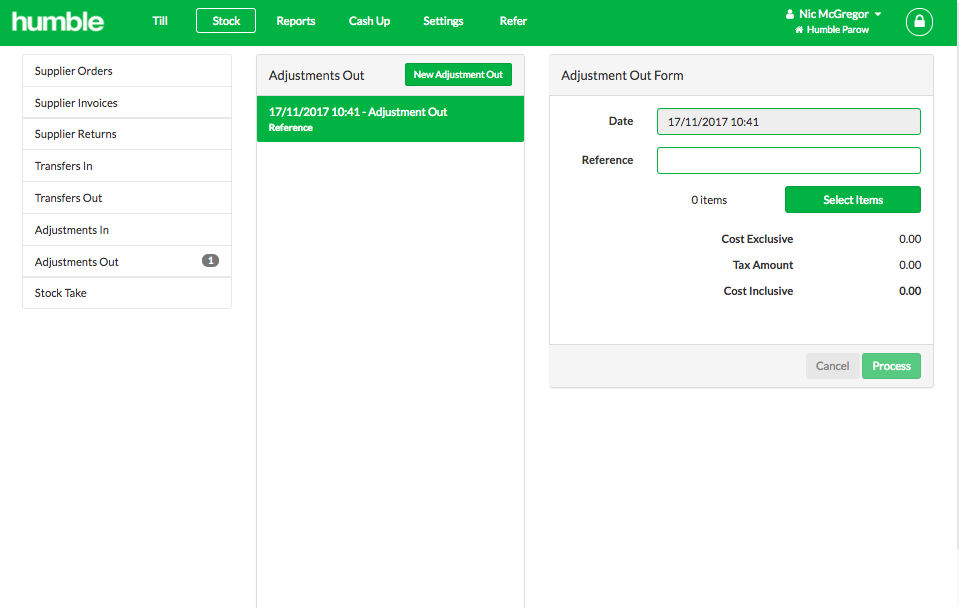 By doing this, you have access to a host of reports relating to your store/s, depending on the information you are after.

The reports offered appear under the Sub-Headings :

Sales
Gross Profit
Gross profit Sales Person
Gross Profit Sales Person by Product
Sales Audit Trail
Sales Daily Summary
Sales Per Customer
Customer Statement
Payments
Sales Per Supplier
Top Selling
Customer Purchase Summary
Customer Purchase Details

Stock
Adjustment Reprint
Transfer Reprints
In Stock 
Item Audit
Serial Age Analysis
Serial Audit
Serials In Stock
Stock Take Report
Stock Take Adjustments
Supplier Summary
Supplier Transaction Reprint
Supplier Order Reprints

Cash Up
Cash Up Reprint
Cash Up Summary
Pay Outs
SnapScan

Audit

Choose from the Report Sub-Headings, followed by the specific report that you would like to view.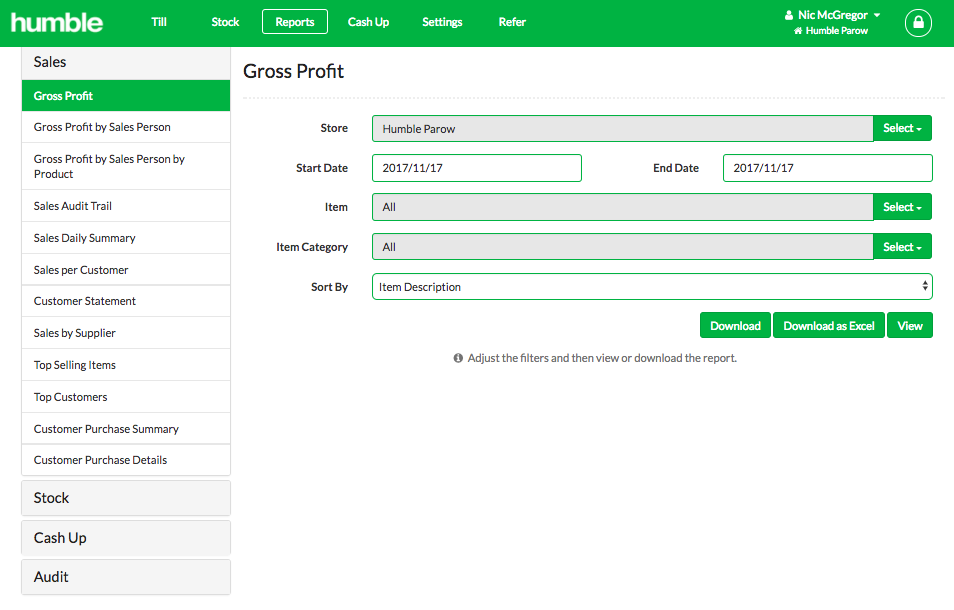 If applicable and you have more than one store, choose the Store that you would like to see a report for, followed by entering in the Start Date and End Date. Add selecting any other filters available.
Once you have chosen the report parameters simply navigate to and click on Download as Excel in the bottom right hand corner of your screen.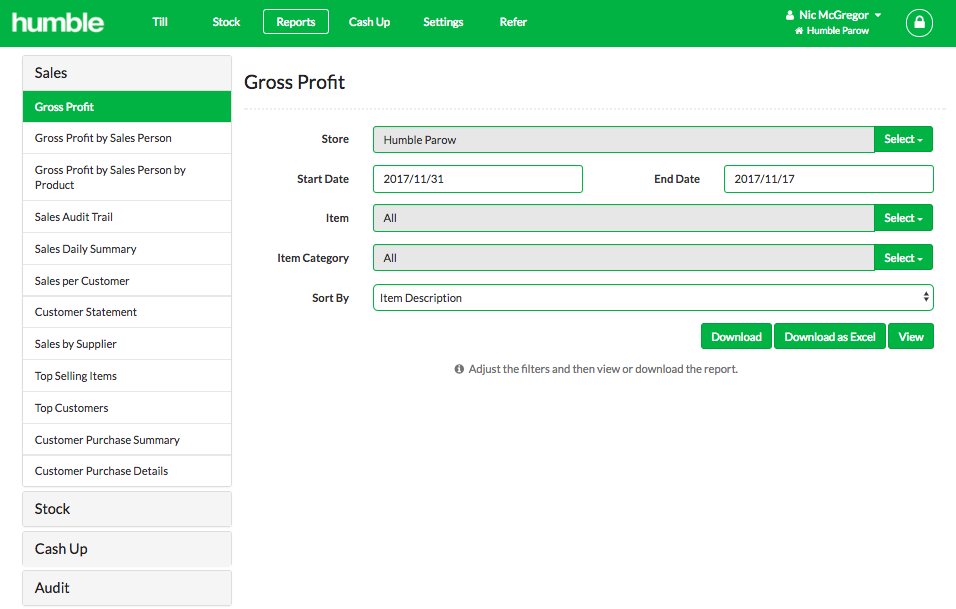 The file should go straight to the download's folder on your Desktop/Laptop. Once you have located the file, double click on the file and your report will open up in an Excel document.
** Please note that you do require Excel to be installed on the Desktop or Laptop where you are trying to view the report **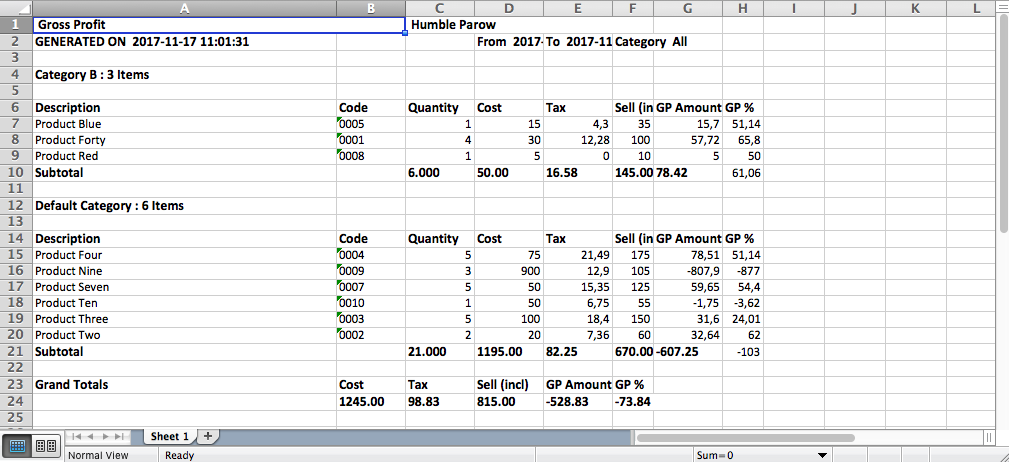 You also have the view the report on screen and download the report as a PDF which you can then save or email.


If you have any questions or need help, please don't hesitate to contact our support team on support@humbletill.com