The Transfer of stock is a feature available to users who have 2 or more Sites on their humble Till.
This function can be used to transfer stock in or out between sites.

To process a Transfer Out from your humble Till App:


1. On the Till screen navigate to and click on the Stock Icon located at the top of your screen.

2. On the Stock page navigate to and click on the Transfer Out button located on the left side of the page. Once clicked a grey Transfer Out box will appear in the middle of the screen, click on the grey Transfer Out Box and a detailed Transfer form will appear on the right side of the screen.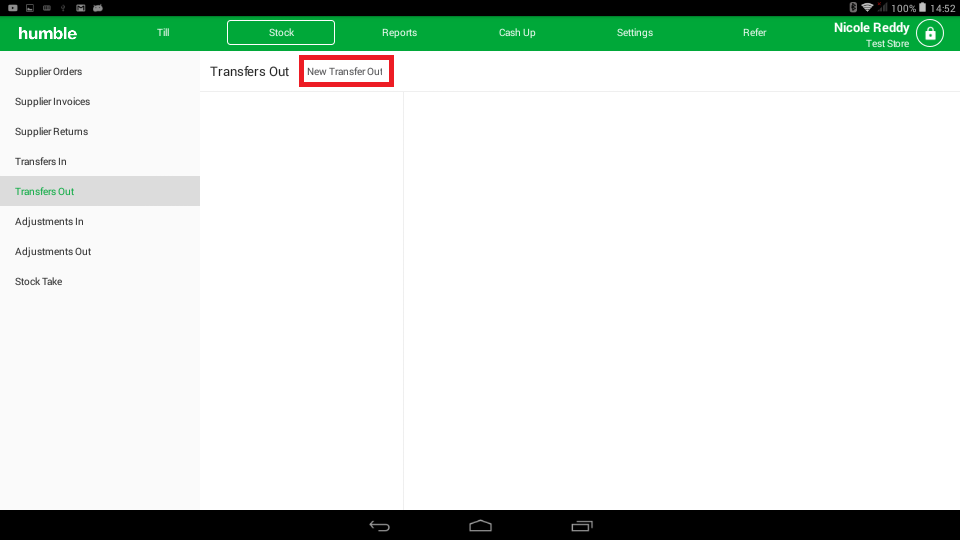 3. Click on Store and a drop down list of your other sites will appear, click on the relevant site.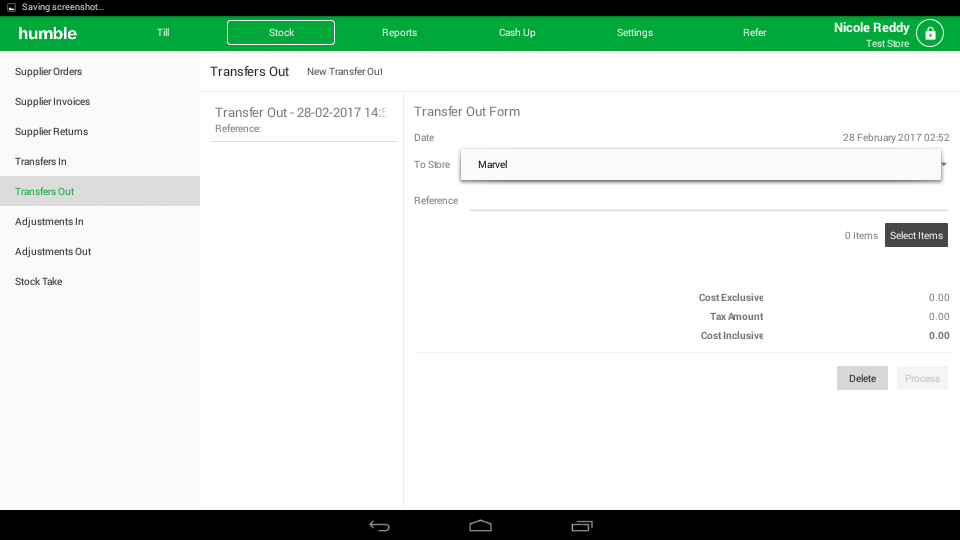 4. Enter a reference in the space provided.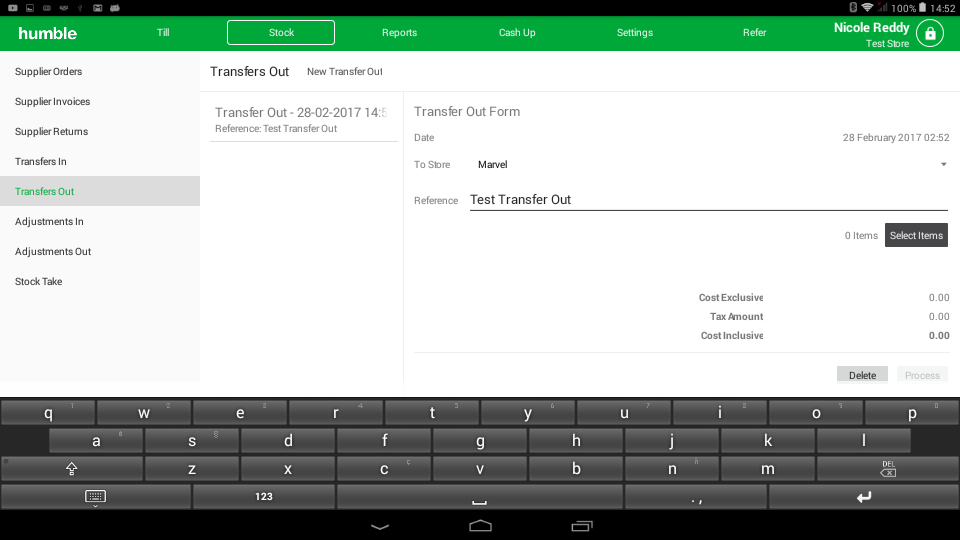 5. Click on Select Item to add items to your transfer.
6. Navigate to and click on the Add Item icon located at the top right of the screen to access the product list, click on the product to select it.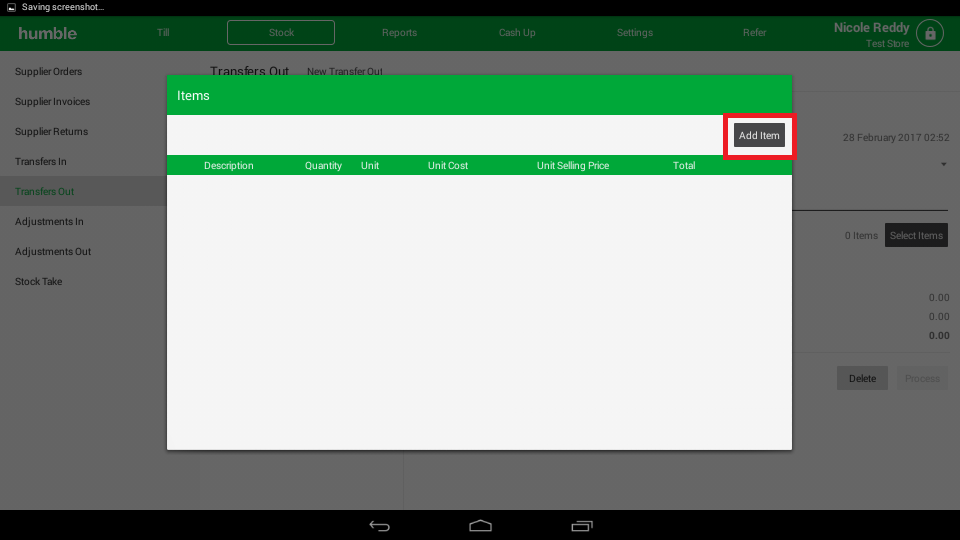 7. Once the products have been chosen their quantities can be altered by clicking on the product line and choosing Change Quantity.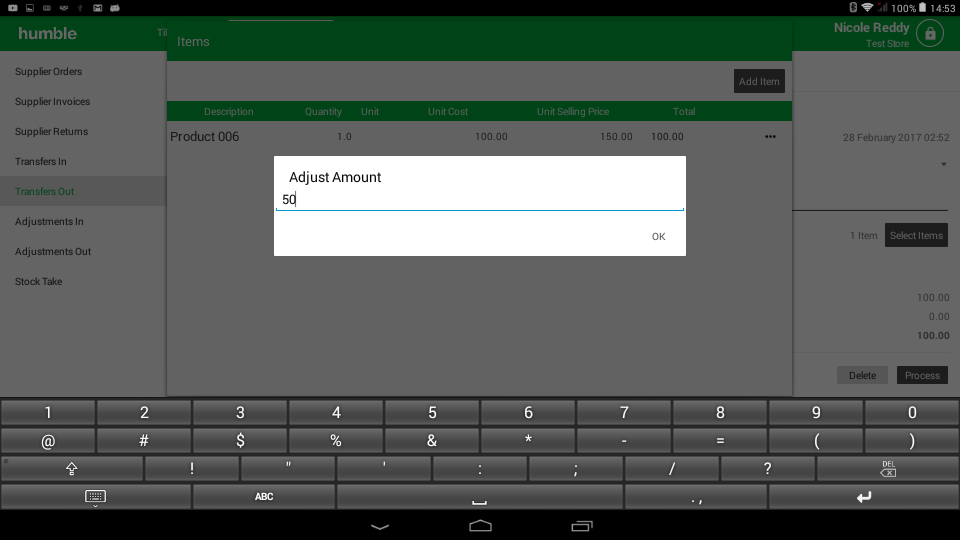 8. Once all your products have been added, navigate to and click on the back arrow located at the top left side of the screen to return to the Transfer Form.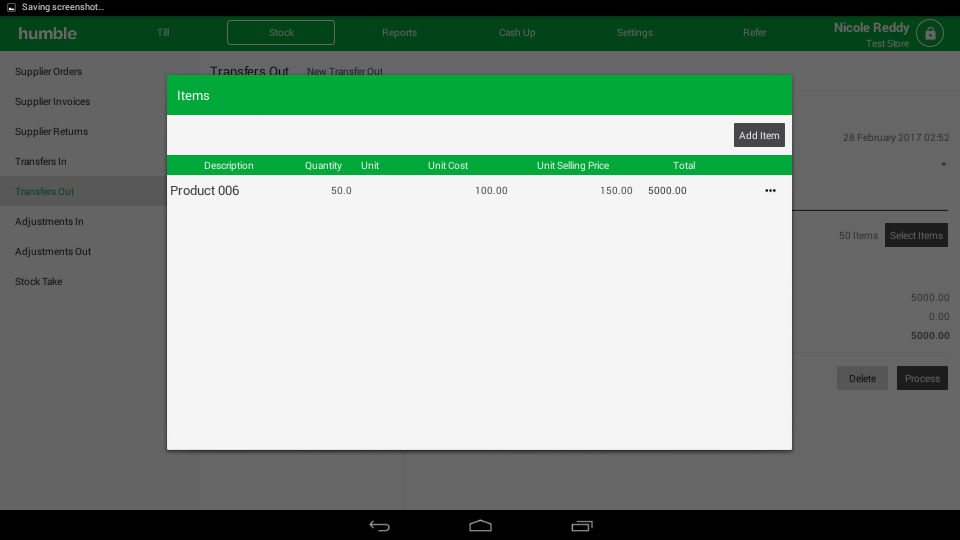 9. To process this Transfer navigate to and click on process located at the bottom right side of the Transfer Box. A pop up box will appear and ask you to confirm the Transfer, click Process.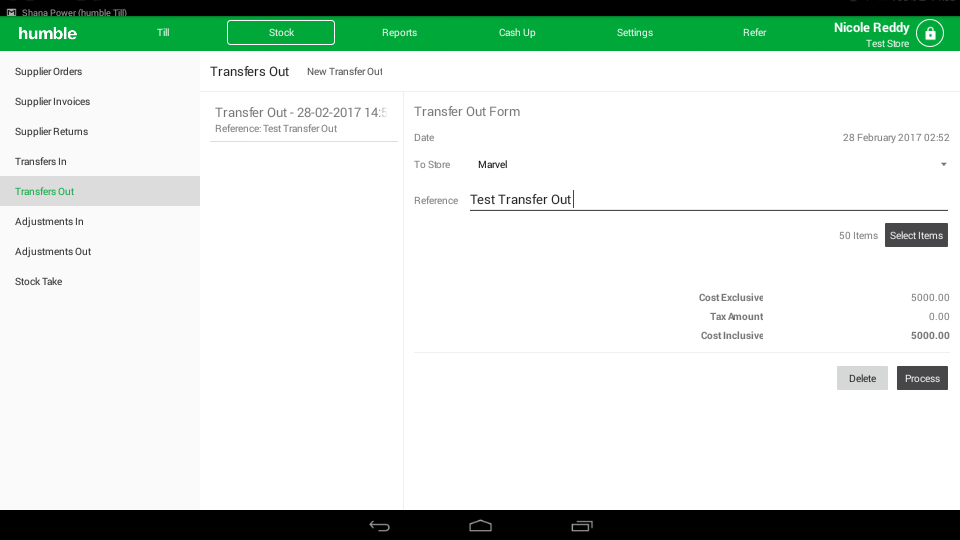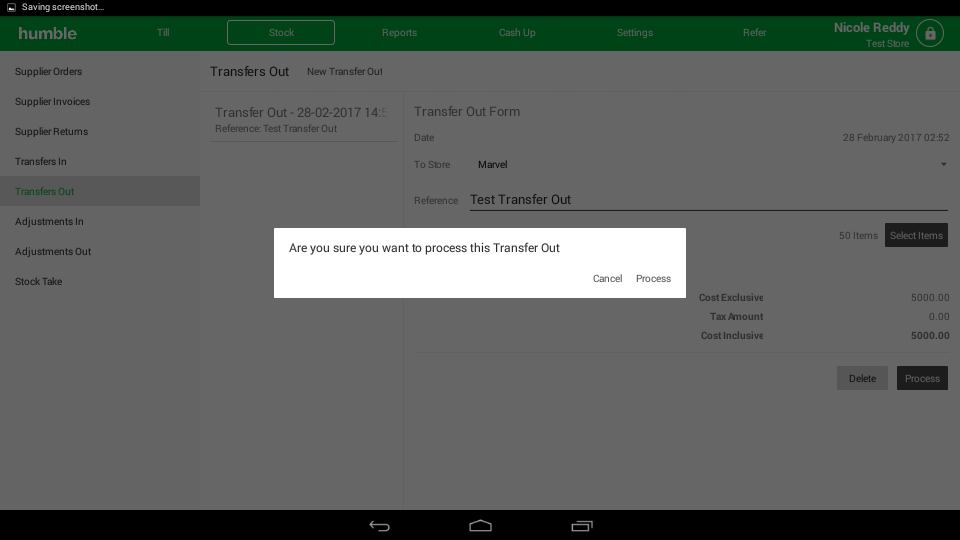 10. Once processed a Transfer Report will appear on your screen. To email this report navigate to and click on the Three Dots located at the top right side of the screen and choose the Send File option.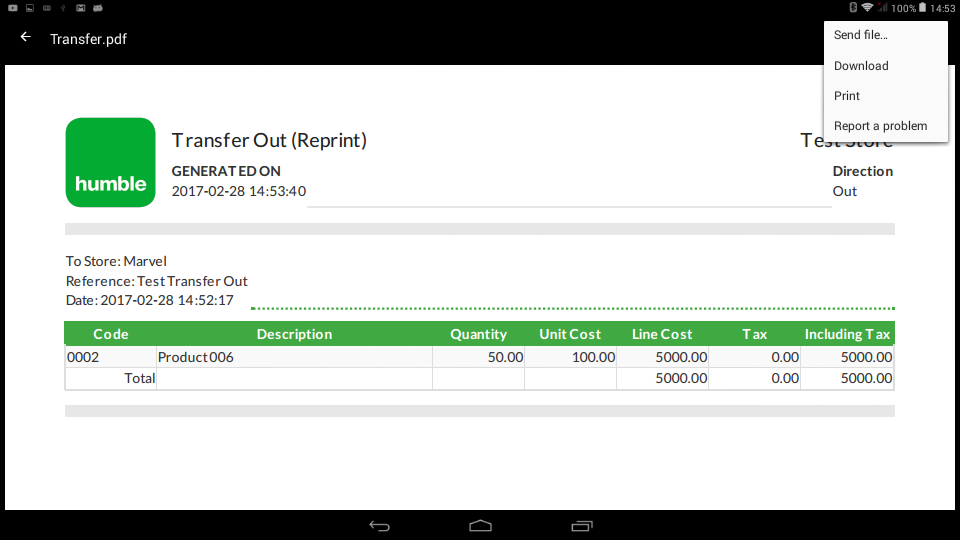 If you have transferred stock out of your primary store into a secondary store, please remember to then transfer the stock in on the secondary store's Till. The Till will automatically create a transfer to be processed on the secondary till.