Below is a breakdown of the General section under Settings on your humble Android Till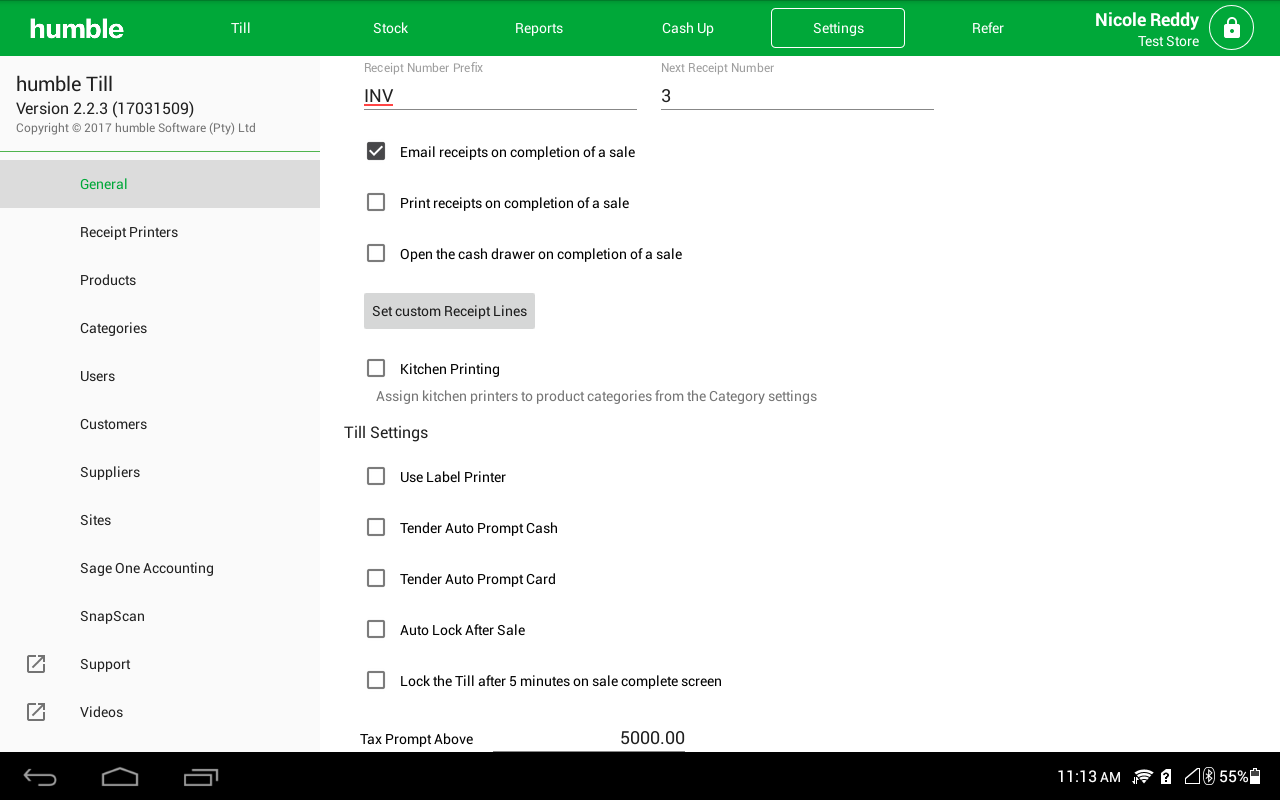 Receipt Printer Settings
Receipt Number Prefix
A prefix that will apply to all sales. This can be letters and/or numbers. All sales will share the same prefix
Next Receipt Number
This will begin the numerical sequence used for your sales. For example, if set it to 1001, the very next sale processed in your store will be 1001 and all subsequent orders will be sequentially numbered (1002, 1003, 1004, 1005, etc)
If you tick email Receipts, the till will bring up a pop up on completion of a sale where you can enter the email address you'd like to send the receipt to.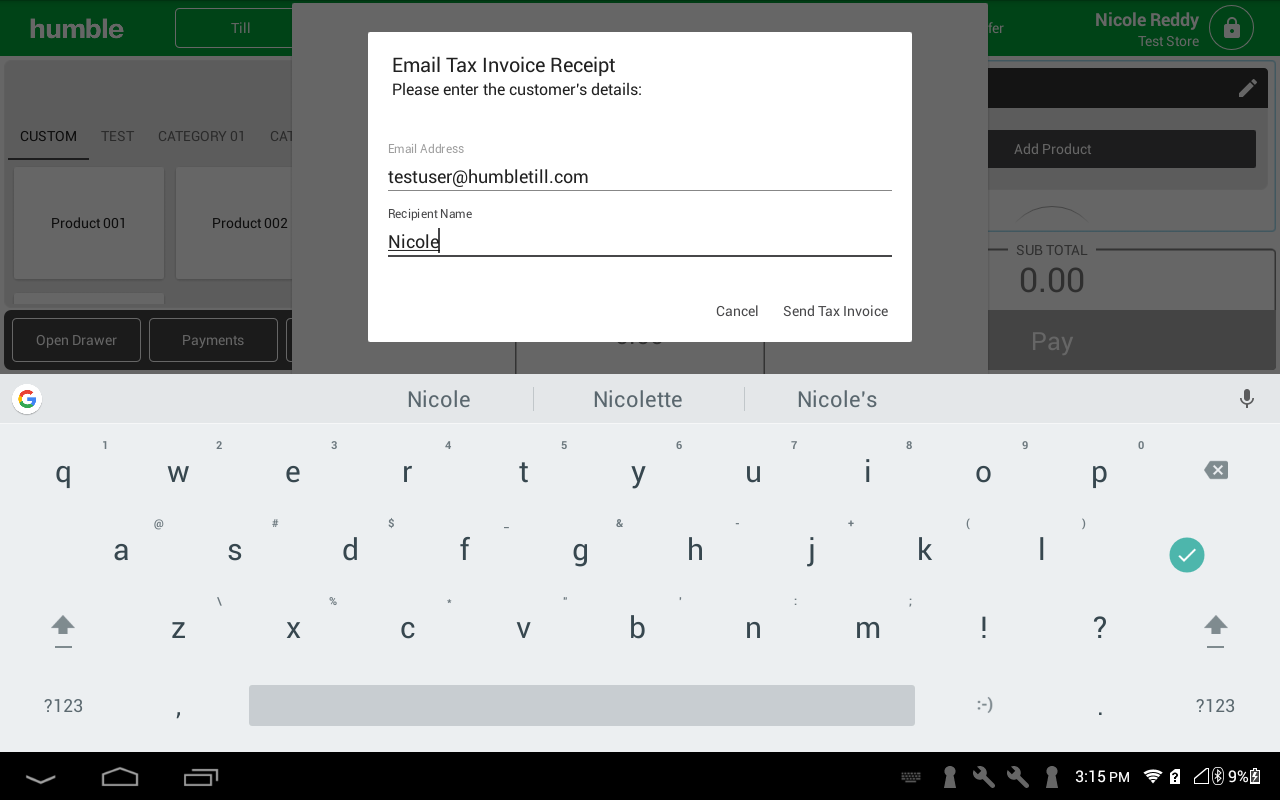 If you tick Receipt Printer the till will print a receipt from your receipt printer on completion of a sale.
If you tick Open Cash Drawer the till will automatically kick open the cash drawer on completion of a Cash Sale or Petty Cash Pay Out
Set customer Receipt Lines - Allows you to add or delete additional text lines on to your receipts, either at the top or bottom of the slip.
Kitchen Printing - If you sell items that need to be prepared such as food, coffees or sandwiches that need to be prepared in the kitchen
Kitchen Printing requires you to assign specific categories to print to a particular printer. When you create an item that you would like to print to the kitchen, please ensure that the item is assigned to the correct category.
Till Settings
Use Label Printer - If this is ticked, you will be able to print labels for your items in the Products section
Tender Auto Prompt Cash/Card - Allows you to set a Tax Prompt amount. Once this figure is set, any amounts above the set amount will require you to enter a tax number

Auto Lock After Sale - Till will automatically lock on completion of a sale, requiring you to log in again
Lock the Till after 5 minutes on sale complete screen - On the completion of a sale, if there is no activity on the Till, it will automatically lock itself after 5 minutes.