The humble Till App for iPad allows users to store their Favorite products right on their Till screen.
This minimizes the need to have to search for a product and can be added to a sale with a simple tap.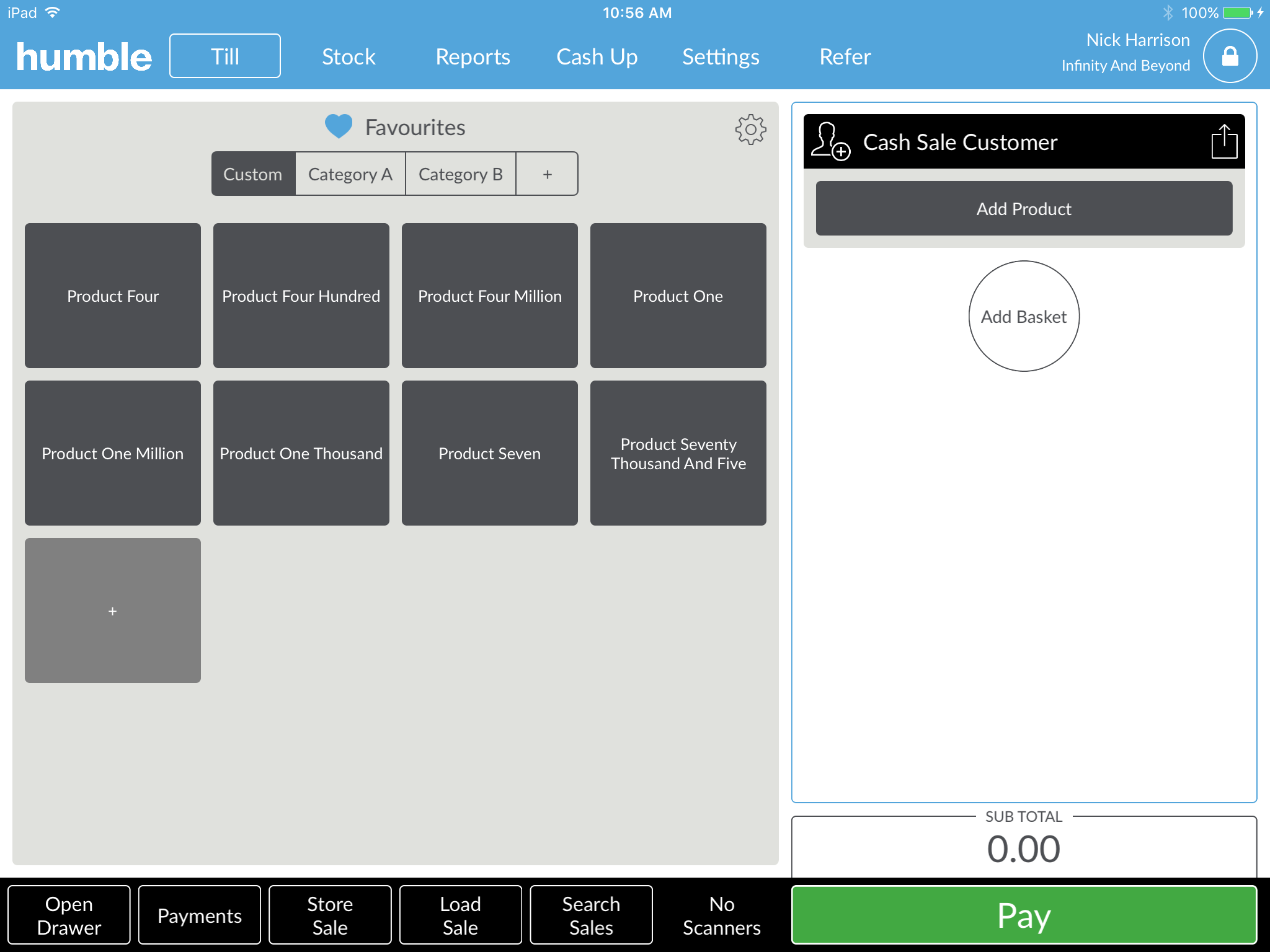 To edit the settings on your Favorites, tap on the little "cog wheel" in the top right corner of the grey Favorites box. This will bring up a menu where you can choose your Favorites layout.
You can choose how many Favorites tiles you want to show on your screen, choose to show or not show the Price and Unit.
You can also choose to show the Favorites Section on the Left or Right side of your screen.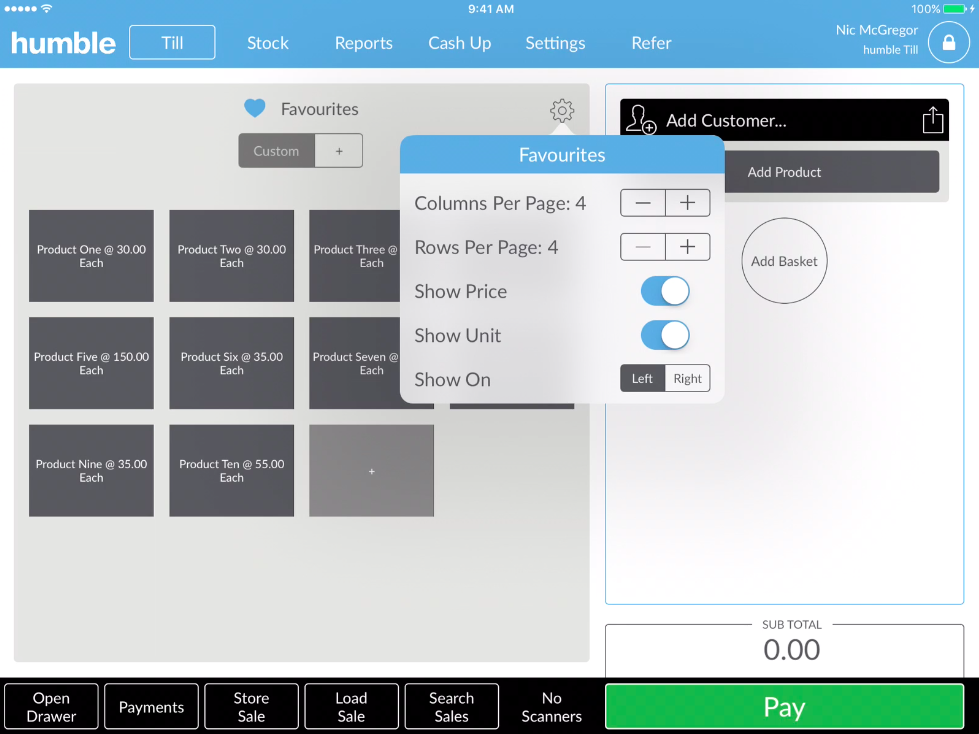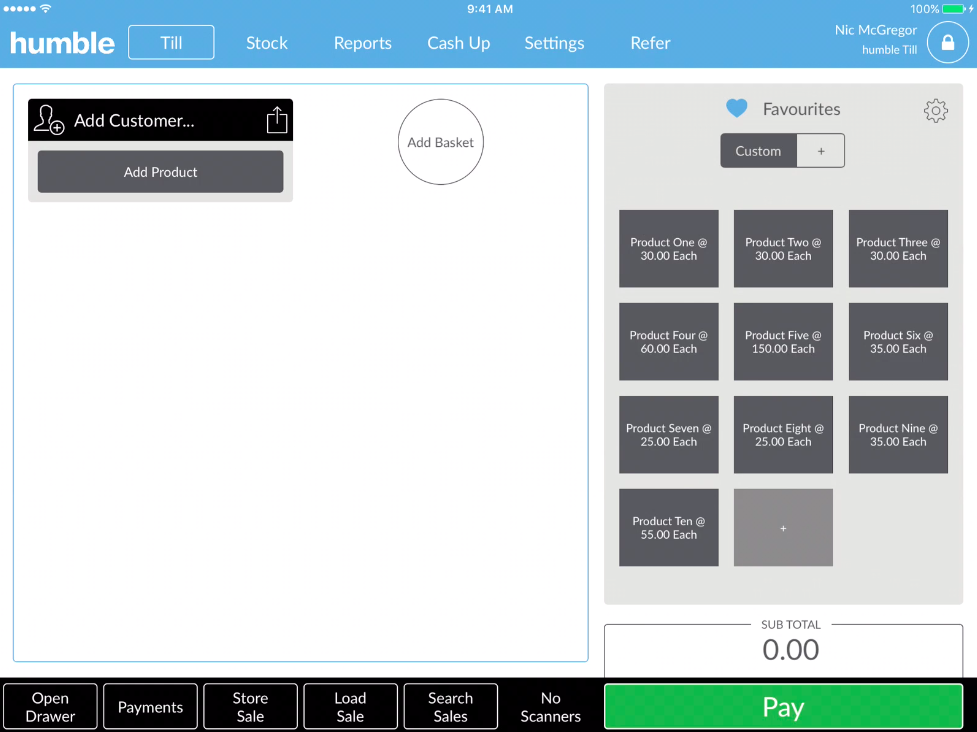 Once you have chosen your Settings, you can now add your Favorites to the screen. Tap on the grey tile with a plus sign in it. This will bring up your product list.
You can tap on a product to add it to the Favorites Tiles. You can repeat this process until you have saved all your Favorites.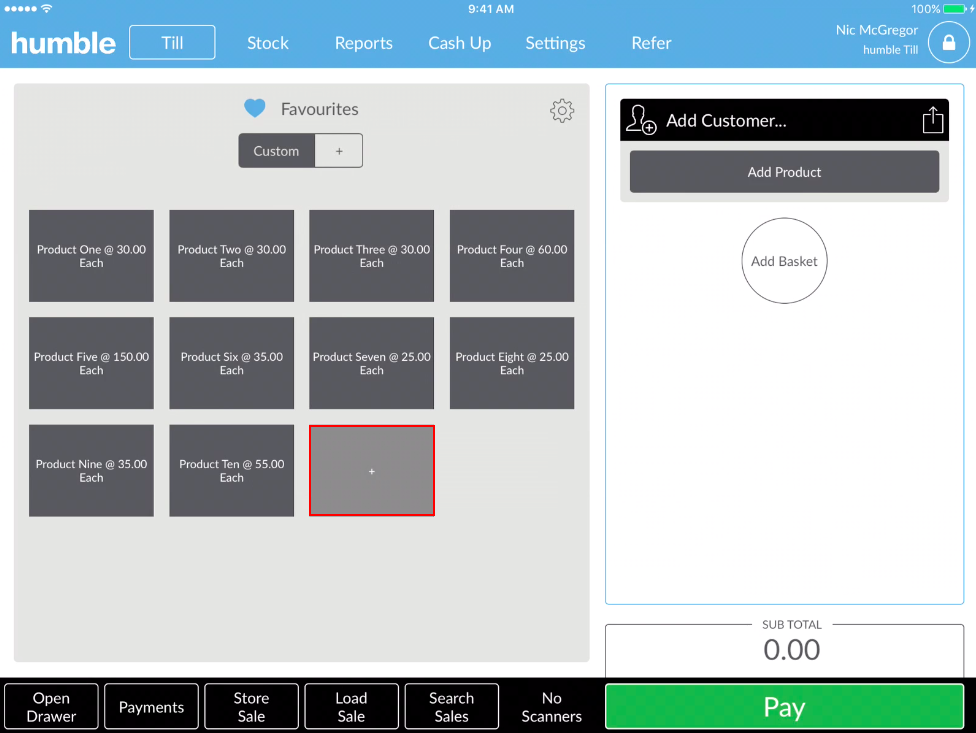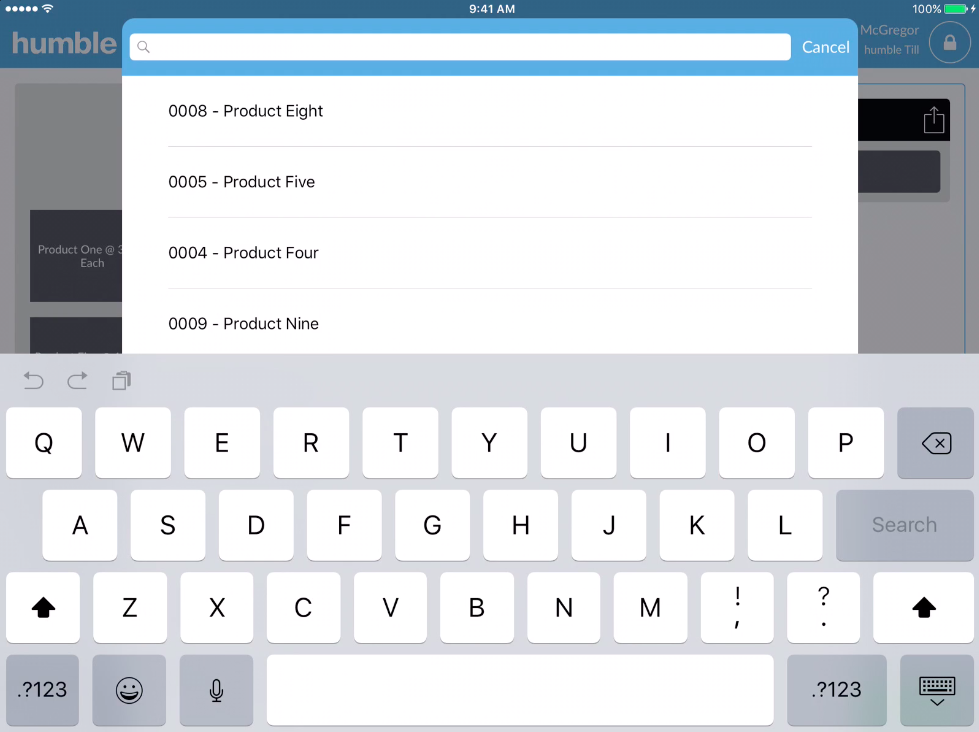 To delete a product out off the Favorites tiles simply navigate to and hold down on the selected tile until a Delete Favorite box appears. Click on Delete Favorite to remove the product.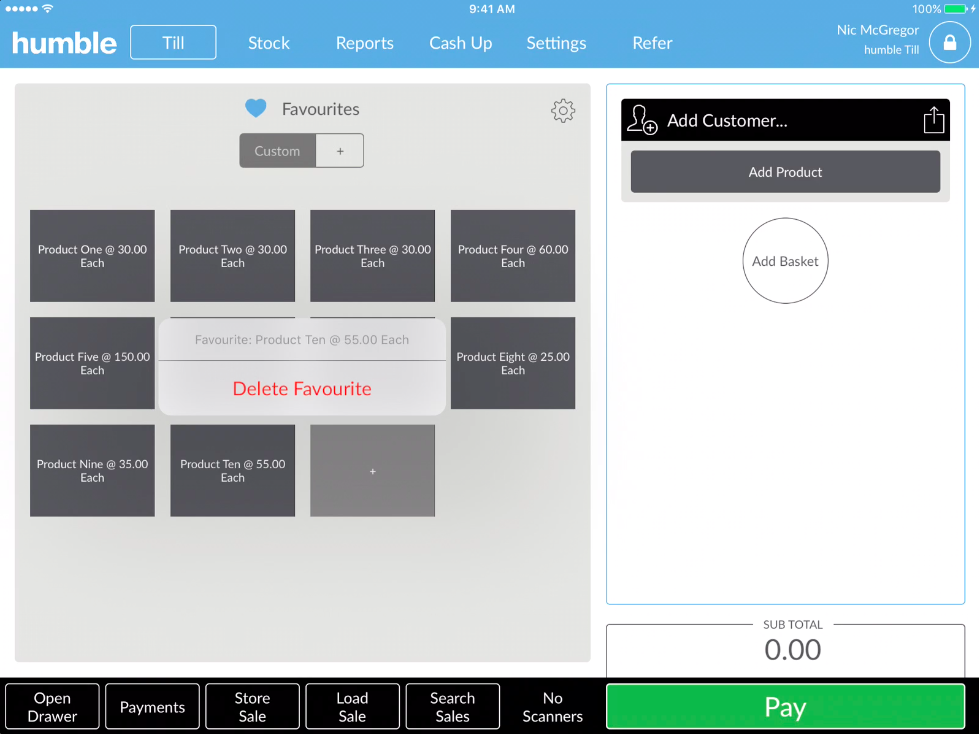 If you have any questions or need help with anything please don't hesitate to contact our support team on support@humbletill.com