On the humble Till we have a Search Sales function which allows you to search through your previous sales to either Re-Print the receipt, Email the receipt or Return the sale. Follow the steps below to use the Search Sales function:


1.  Click on Search Sales at the bottom of the screen






2.  A screen will appear where you can search for sales by simply scanning the barcode or using the filters on the screen. You can filter the sales by Receipt Number, Date, Cashier, Sales Person and Filter By Product






3.  Once you have selected your applicable filters, a list of sales will appear. Select the sale you are looking for. A box containing the sale details will appear with the options to Return Sale, Reprint Sale and Email Receipt.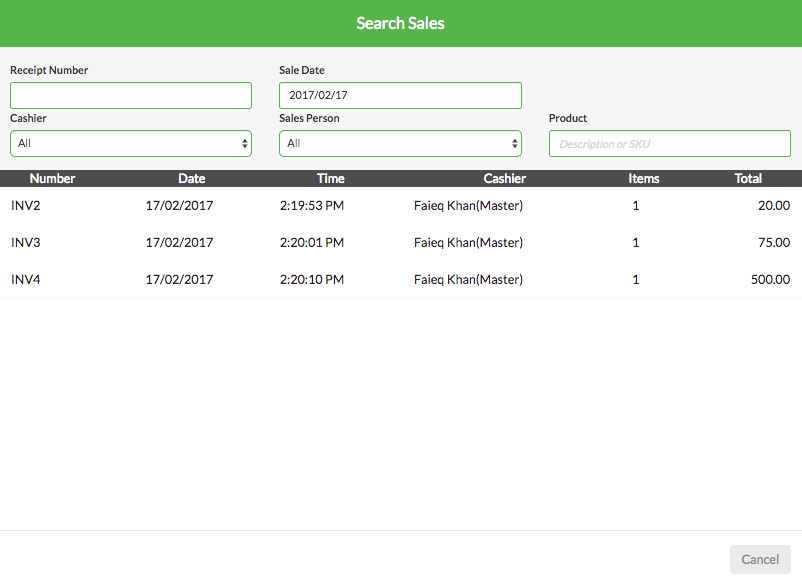 If you select Return Sale, all the items in the original sale will appear in your basket with negative quantities, ready for you to process.

If you select Re-Print Sale, a slip will print from your receipt printer will all the original sale details.

If you select Email Receipt, a pop up box will appear where you can enter in the customer's email address and the receipt will be sent to them.