You may need to adjust the amount of stock within store, without making a sale. This could be because of:
Breakage - stock that gets damaged and that you can no longer sell.
Wastage - stock that may expire and you can no longer sell to the public.
Write-offs - lost stock due to theft.

You would need to do a stock adjustment for this. You can either Adjust In to increase the quantity on hand or Adjust Out to decrease the quantity on hand.

Follow the steps below to process an Adjustment In on your humble Till.

On the humble Till Tab, click on the Stock Tab.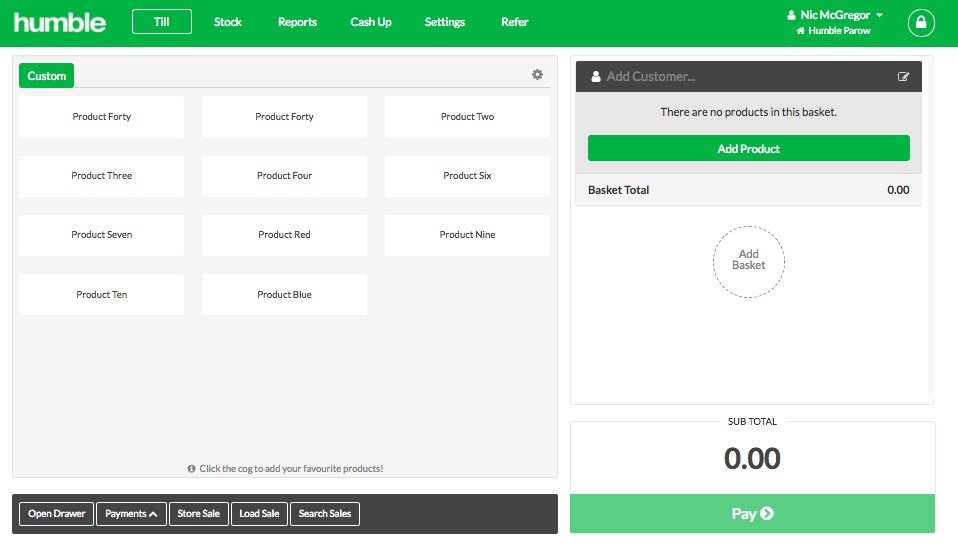 Your Stock menu will appear, click on Adjustments Out on the left hand side of your screen and then Click on the green New Adjustment Out Tab.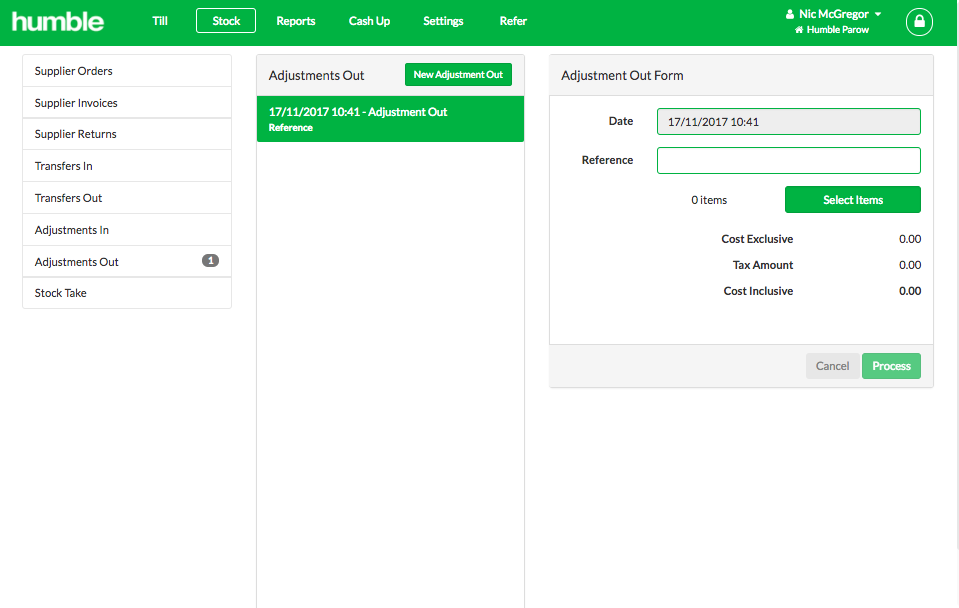 Once you have selected  a new Adjustment Out, the date and time of the adjustment out will be automatically added. You will need to insert a reference for the adjustment out. Once that is complete, click on the green Select Items to start adding items to your adjustment out.



You will be directed to the screen below. Click on Add Item in the top right hand corner of your screen.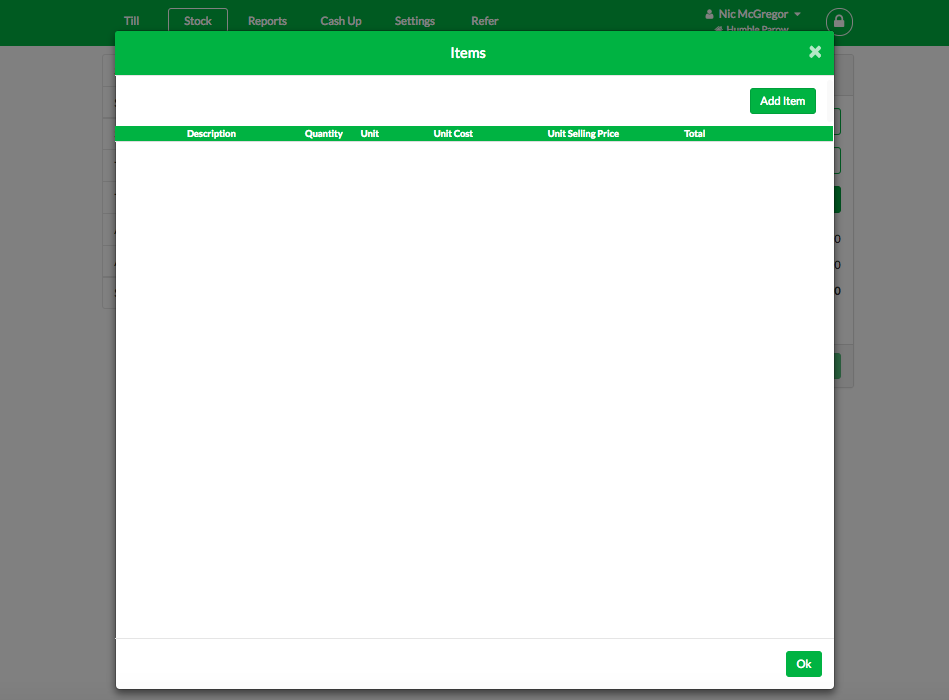 Navigate to and click on the Add Items Tab located at the top right of the screen to access the product list, click on the product to select it.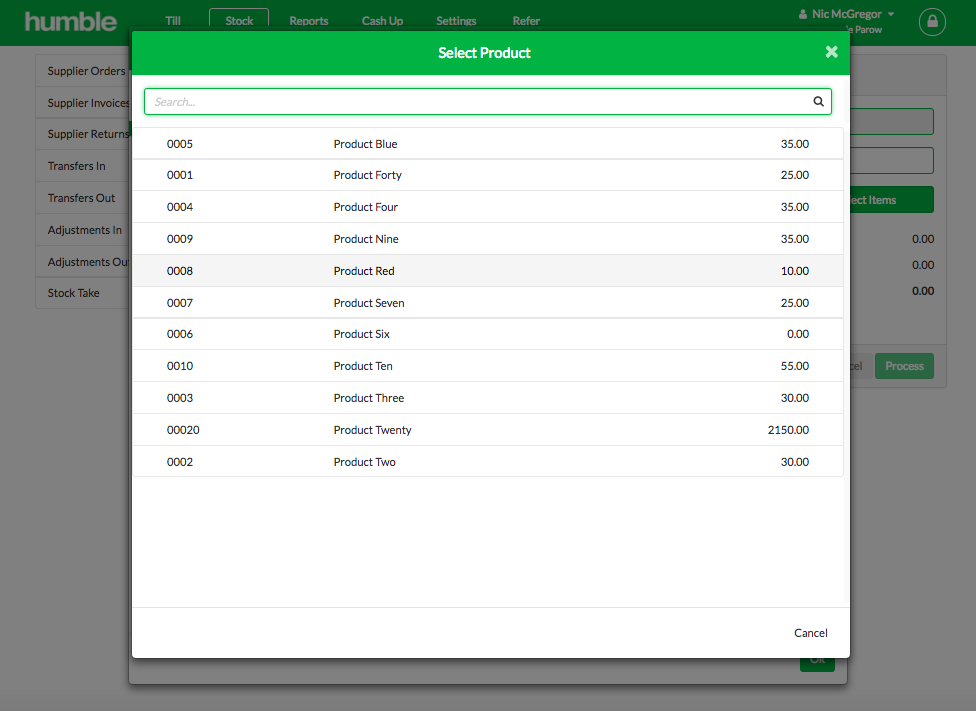 Once the products have been chosen the Quantities, Unit Cost and Unit Selling Price can be altered by clicking on the applicable section.
Once all your products have been added, navigate to and click on the Ok tab on the bottom right hand corner of your screen to return to the Adjustment Out.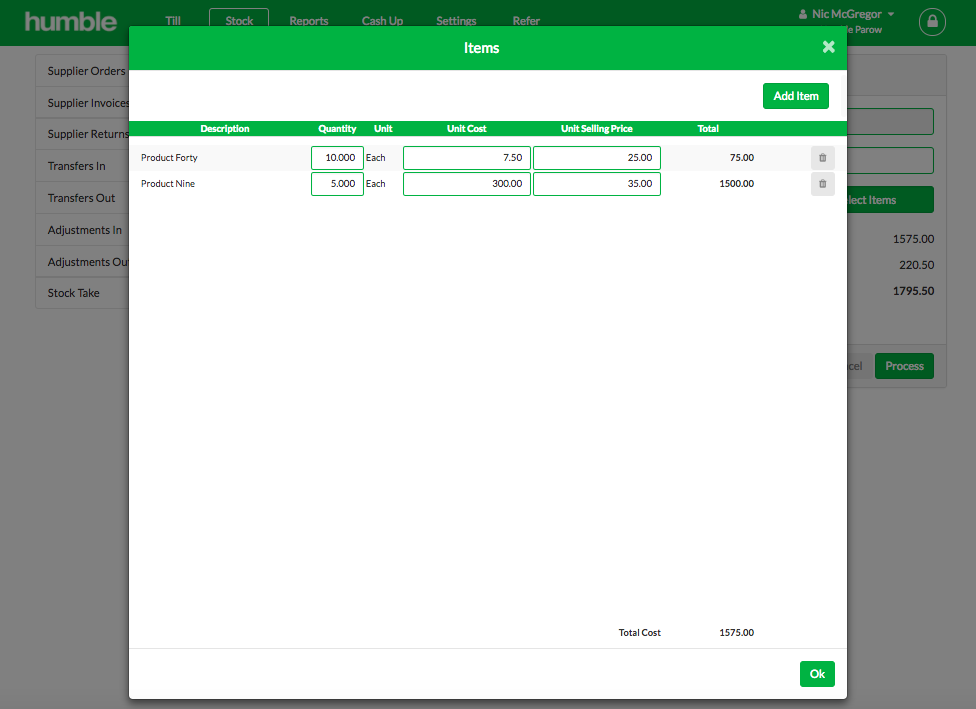 To process this Adjustment Out navigate to and click on Process located at the bottom right side of the Transfer Box. A pop up box will appear and ask you to confirm the Transfer, click Process.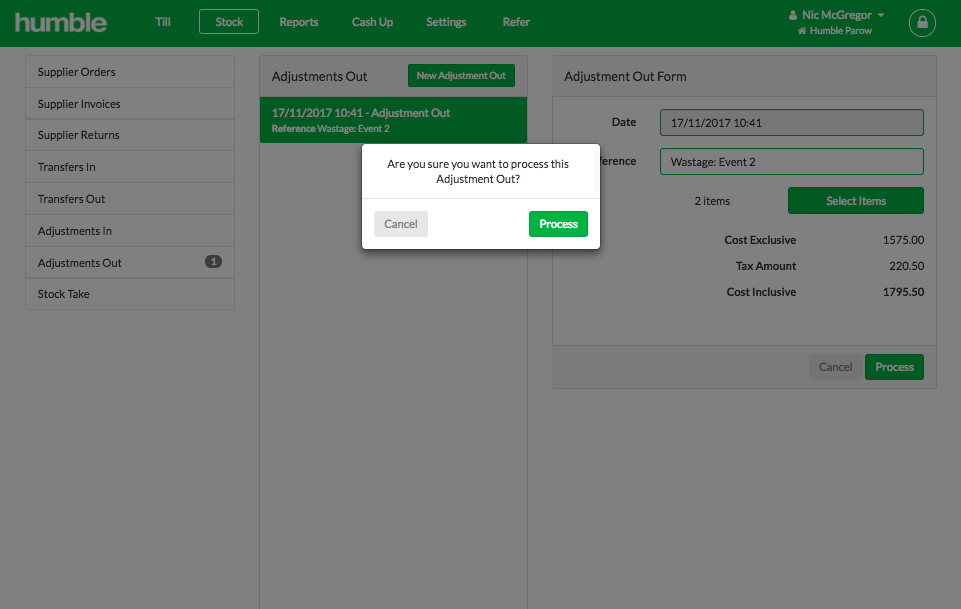 Once processed a PDF of the Adjustment Out will appear on your screen. To email this, simply navigate to and click on the Action Key in the top right side of the screen and choose the Mail option.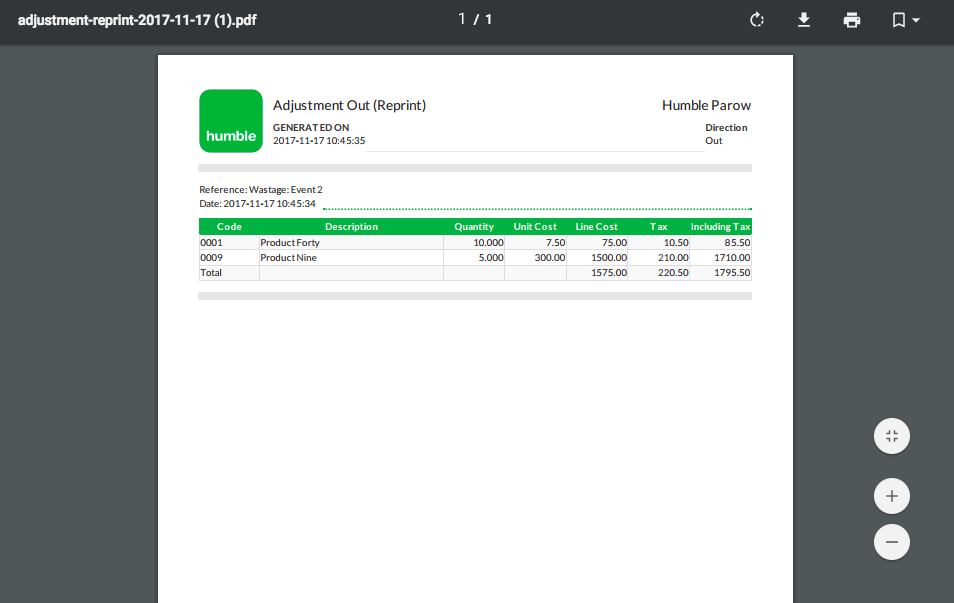 If you have any questions or need help with anything, please don't hesitate to get hold of our support team on support@humbletill.com