Storing a sale enables you to "clear" the sale from your Till screen to continue selling, and to recall and continue with a sale when the customer returns or would like to pay for their purchase.

To start, add all the products chosen by the customer to the sale.

And then click on the Store Sale tab at the bottom of the Till screen.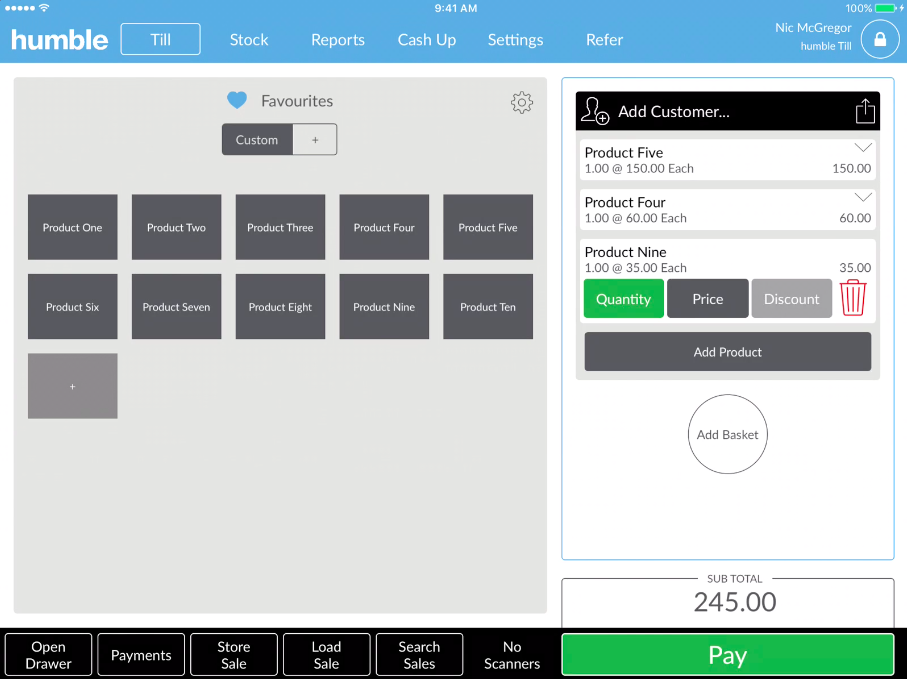 Enter a description for the Stored Sale. Tap Store Sale to save the sale and clear it from the till screen.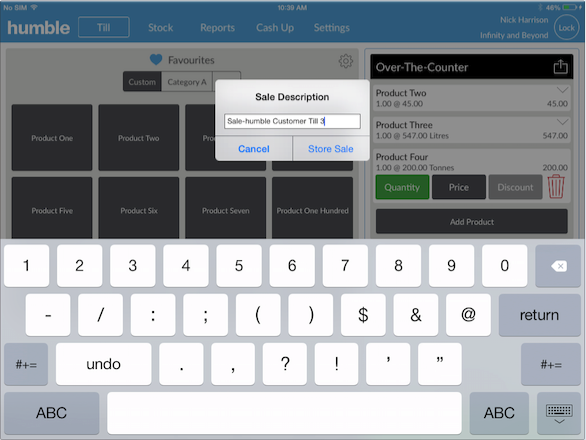 Your sale will now be stored for you to resume at a later stage.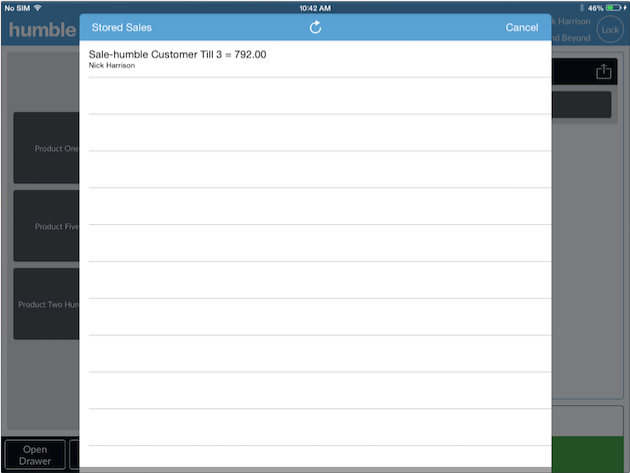 If you need help or have any questions please don't hesitate to contact our support team on support@humbletill.com