Follow the steps below to apply a discount to a sale:

Add the item or items to the basket, then click on the Discount tab.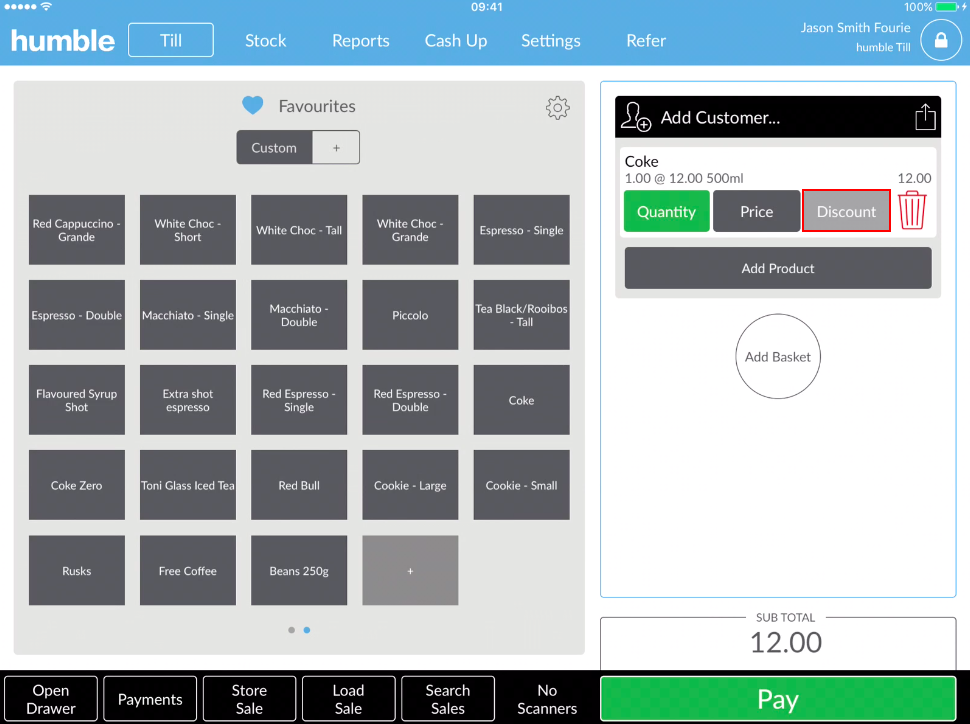 Enter the discount percentage in the pop up box. So if you'd like to apply a 10% discount, enter 10 in the pop-up box. To set the discount percentage, tap Change.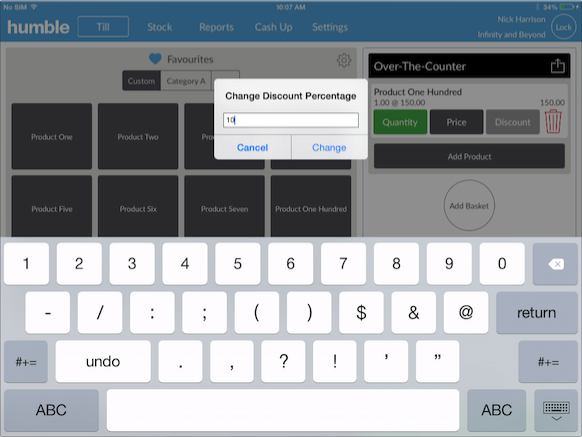 Your discount will now be applied to your product. The item box will now show you the original selling price, less the discount percentage and the new selling price.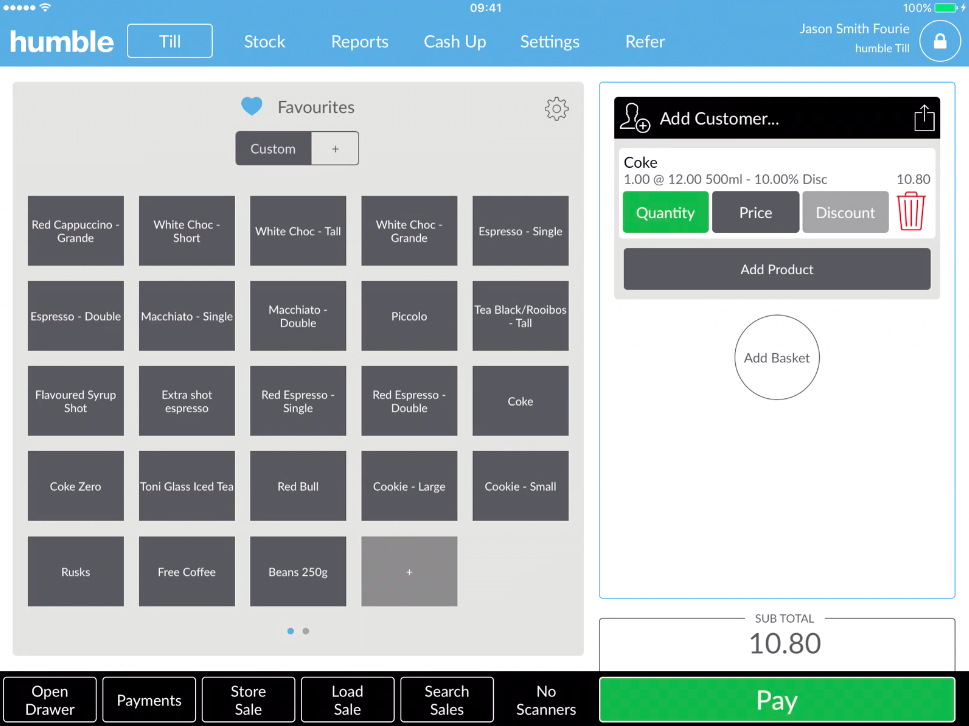 You can now continue to complete the sale.
If you you have any questions please don't hesitate to contact our support team on support@humbletill.com