The steps below detail how you can print a barcode on your Brother QL-720NW or Bother Ql-810W Label Printer using your humble Till.
To start navigate to and click on the Settings Tab of the humble Till.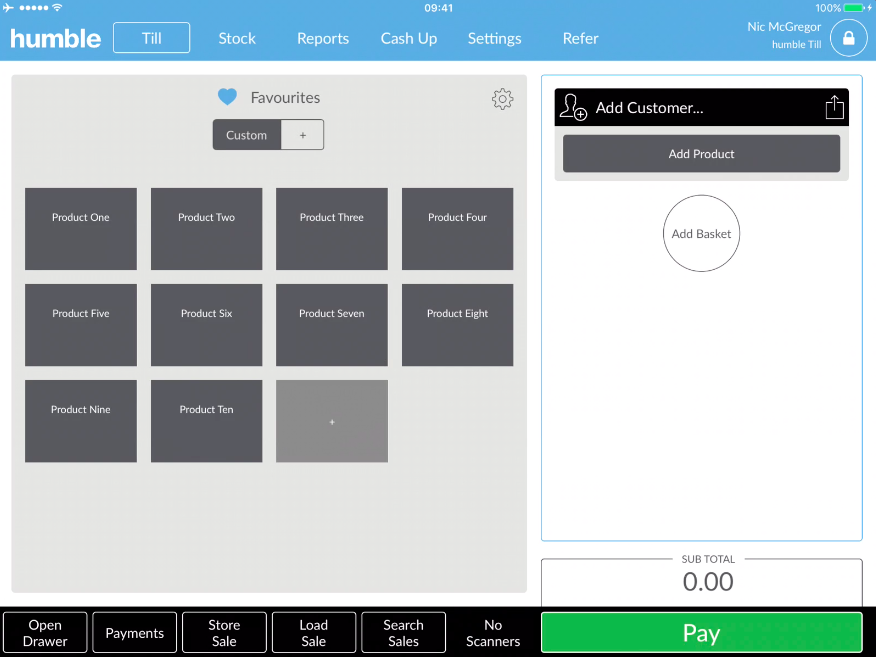 In General, scroll to the bottom of the page and click on Use Label Printer.
A pop up notification will appear We currently only support the Brother QL-720-NW Printer using 17mm x 54mm labels, click Ok.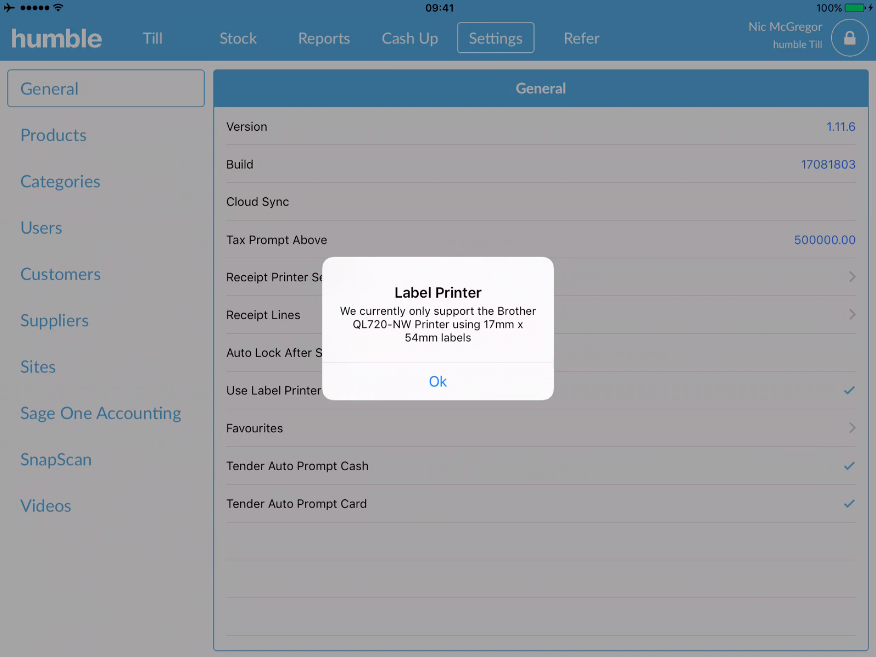 A tick will appear in the Use Label Printer, which means that the humble Till and label printer are paired.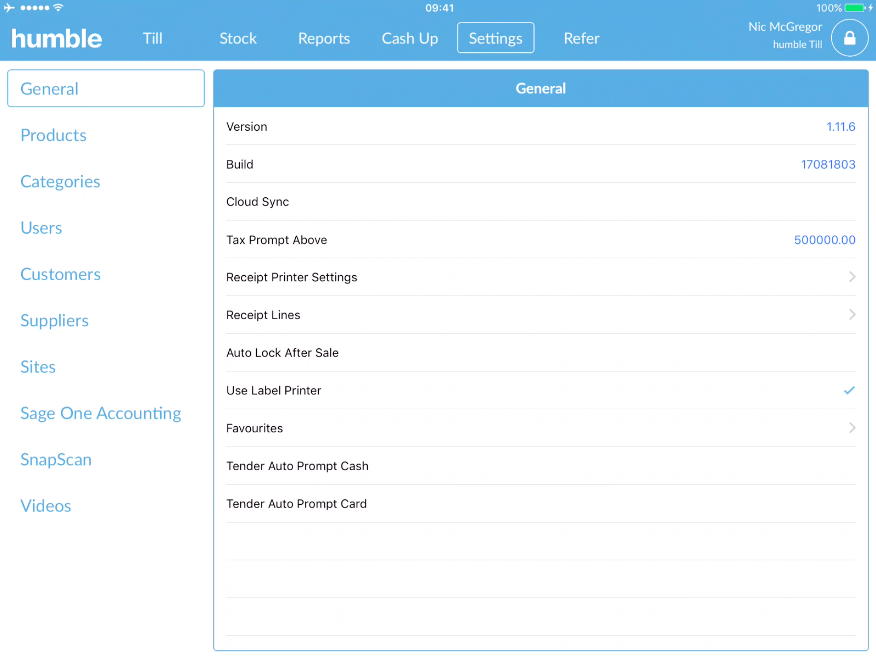 Click on Products on the left hand side of your screen.

Enter in the name of the product you are looking for, or simply tap on the product if you can already see it.


In your product details, click on the action key which is located on the top, right hand side of your screen.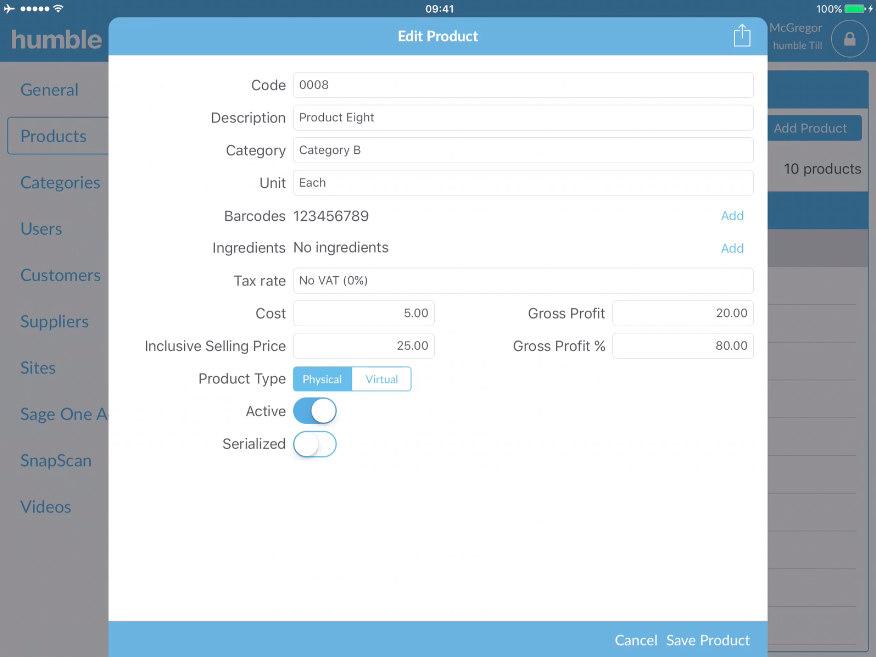 Once you have clicked on the action key, a pop up will appear to Print Labels or Cancel.
Click on the option to Print Labels.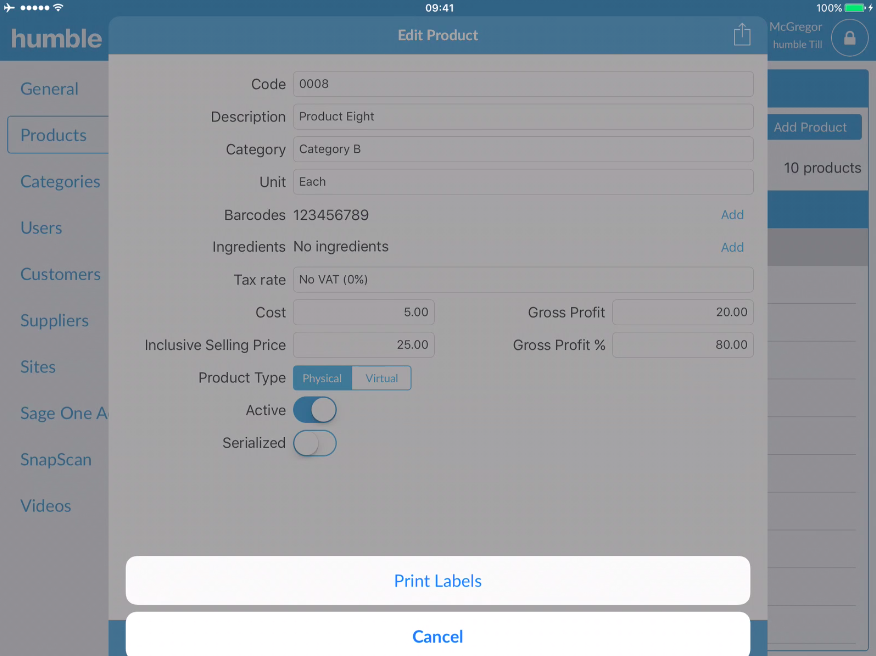 A pop up will appear asking how many labels you would like to print for that particular product ?
Put the number of labels you would like printed, once you have entered in the amount click on Print Labels.
If you have any questions or need help with anything, please don't hesitate to let our support team know on support@humbletill.com