Sureswipe are a payment company who aim to make setting up and processing payments fast, secure and simple.
When you sign up for Sureswipe, you'll get a secure card reader so that you can process credit and debit card payments on the humble webTill.
Important: Please note that this will at present work with Windows Laptops or PC's.
You'll need to get a Sureswipe Move card reader to use with each of your Windows devices.
To start, ensure that you have your Sureswipe SSK (Shared Secret) available to enter on the Windows device and that the Sureswipe Card Reader is connected to your Windows device via Bluetooth.
To start click on the Search function in the bottom left hand corner of your screen.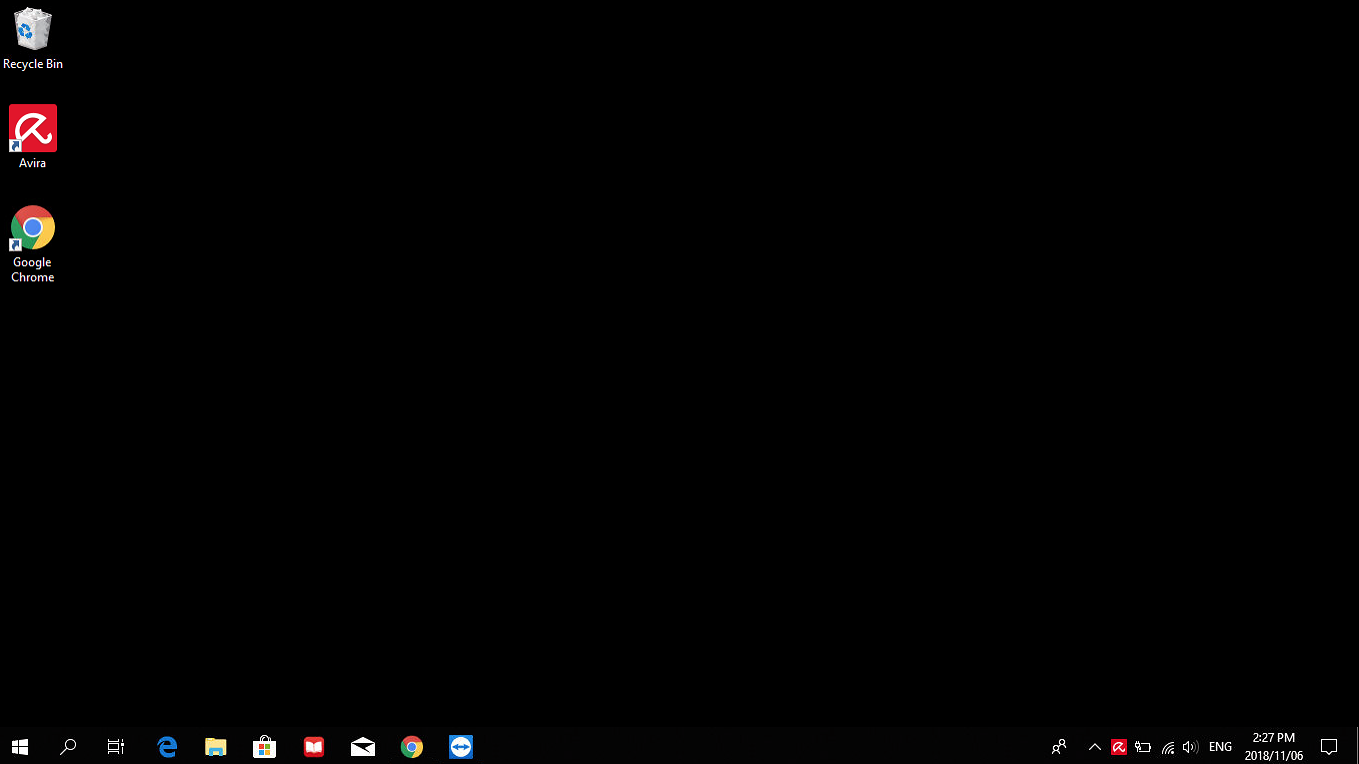 Start typing in Bluetooth and once the search results have appeared click on Bluetooth and other devices setting.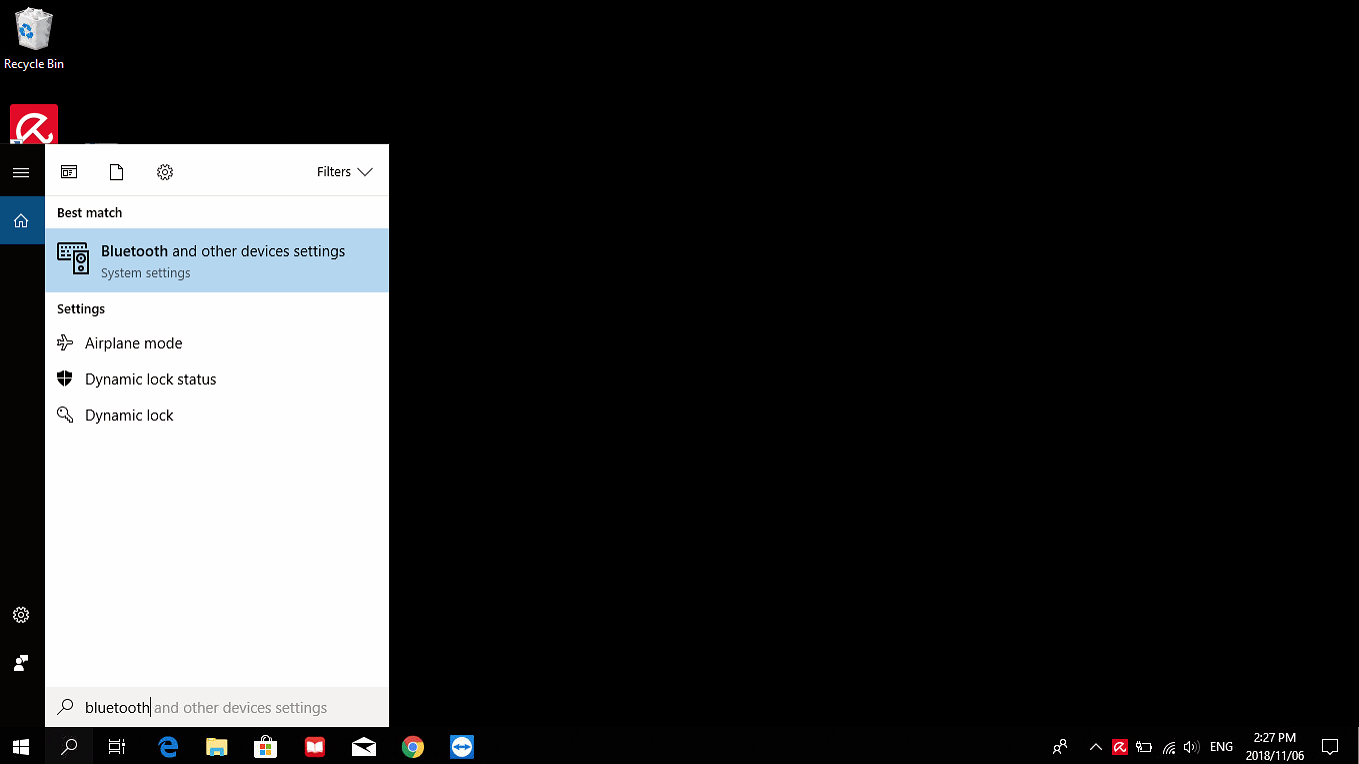 Ensure Bluetooth is On. Click on the + to Add Bluetooth or other device.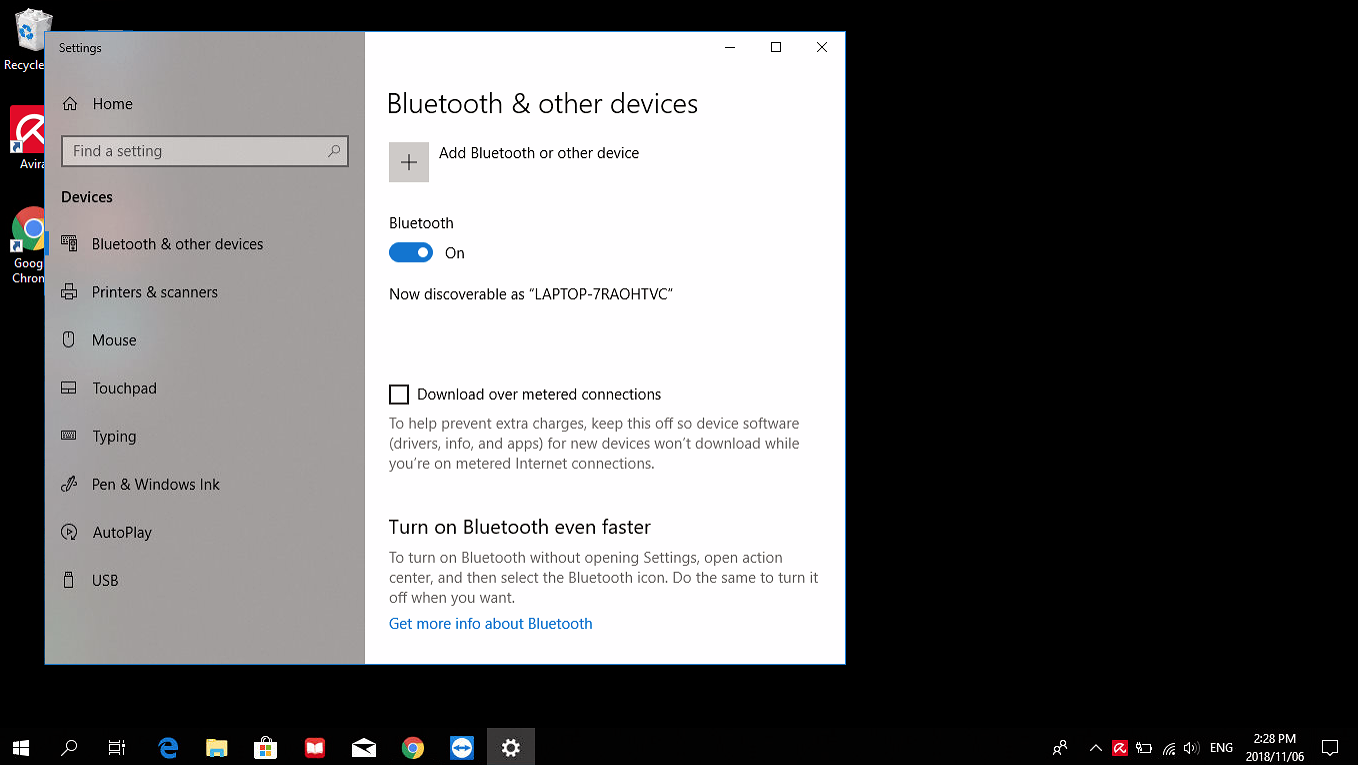 Click on the Bluetooth Tab (Mice, keyboards pens etc.)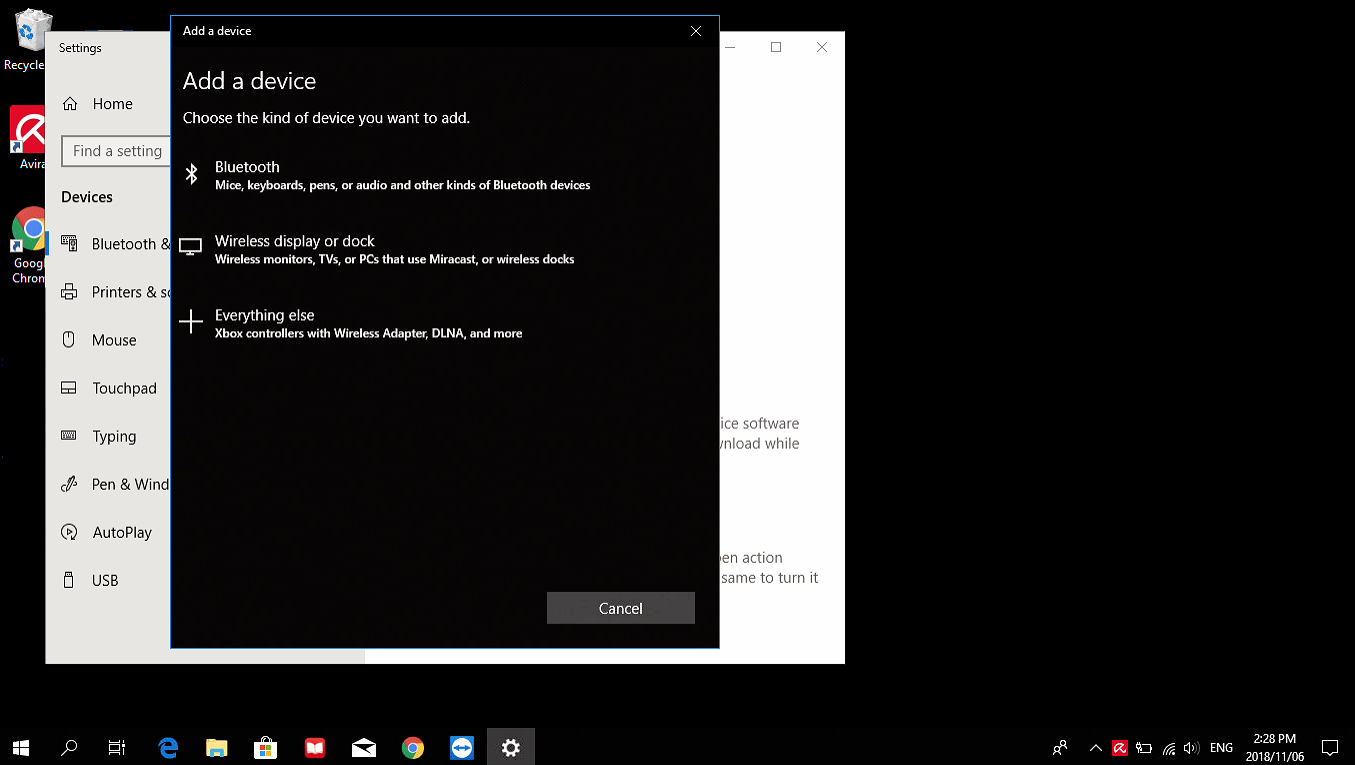 Your device will start searching for all available bluetooth devices and will then show the results once found.
Click on the SureSwipeXXXX device when it appears, and follow that up by clicking on Connect.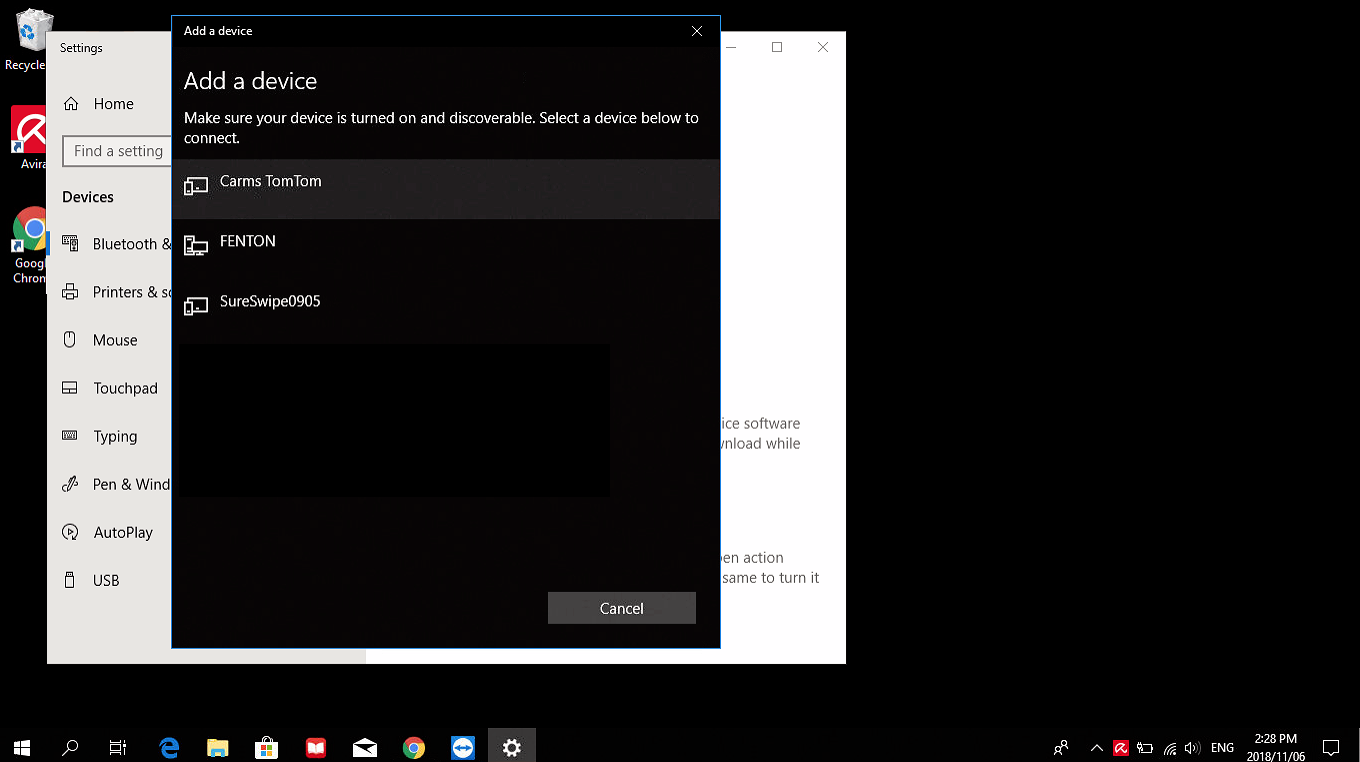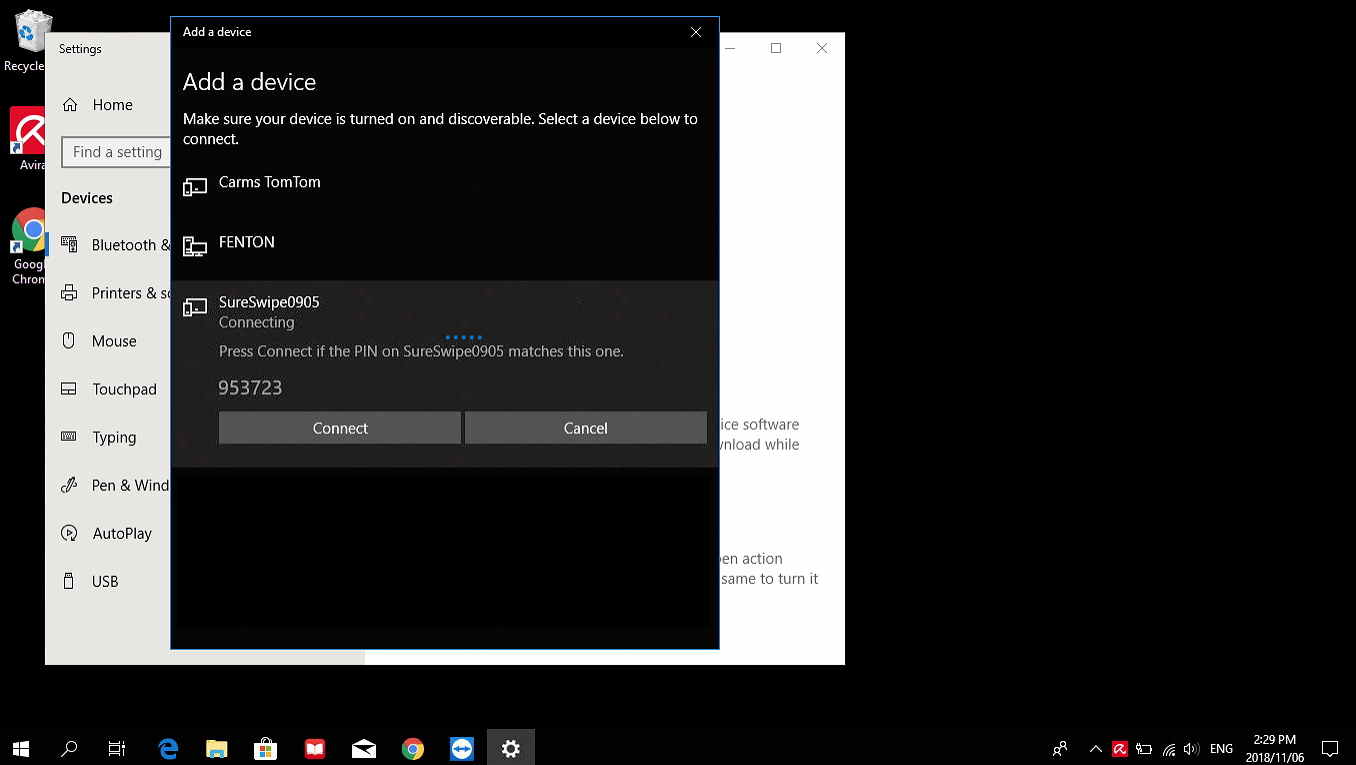 Once connected you will see a message to say that Your device is ready to go! - The SureSwipeXXXX device will now show as Paired.
To continue click on Done.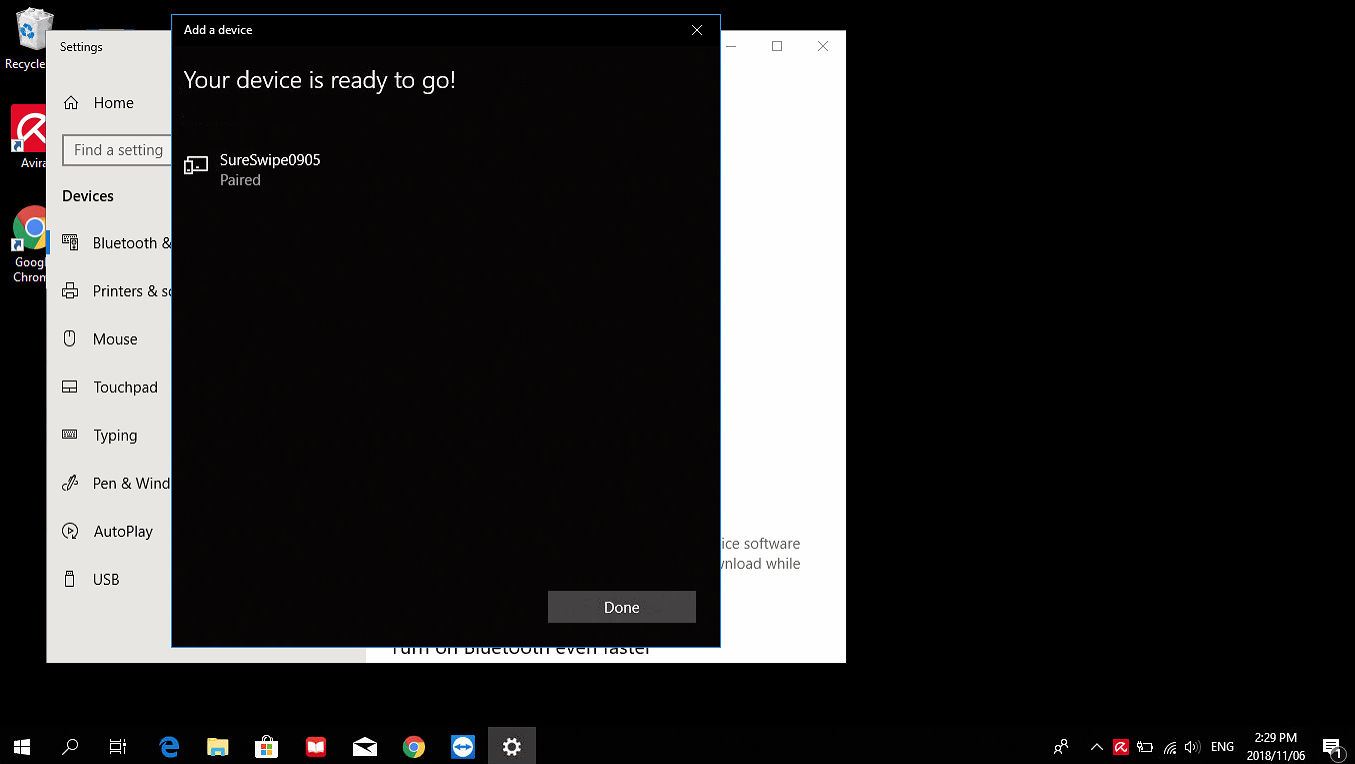 Next, open Google Chrome and navigate to your humble webTill and enter in your username and password or cashier pin to login.
Once logged in to your humble webTill navigate to and click on the Settings Tab.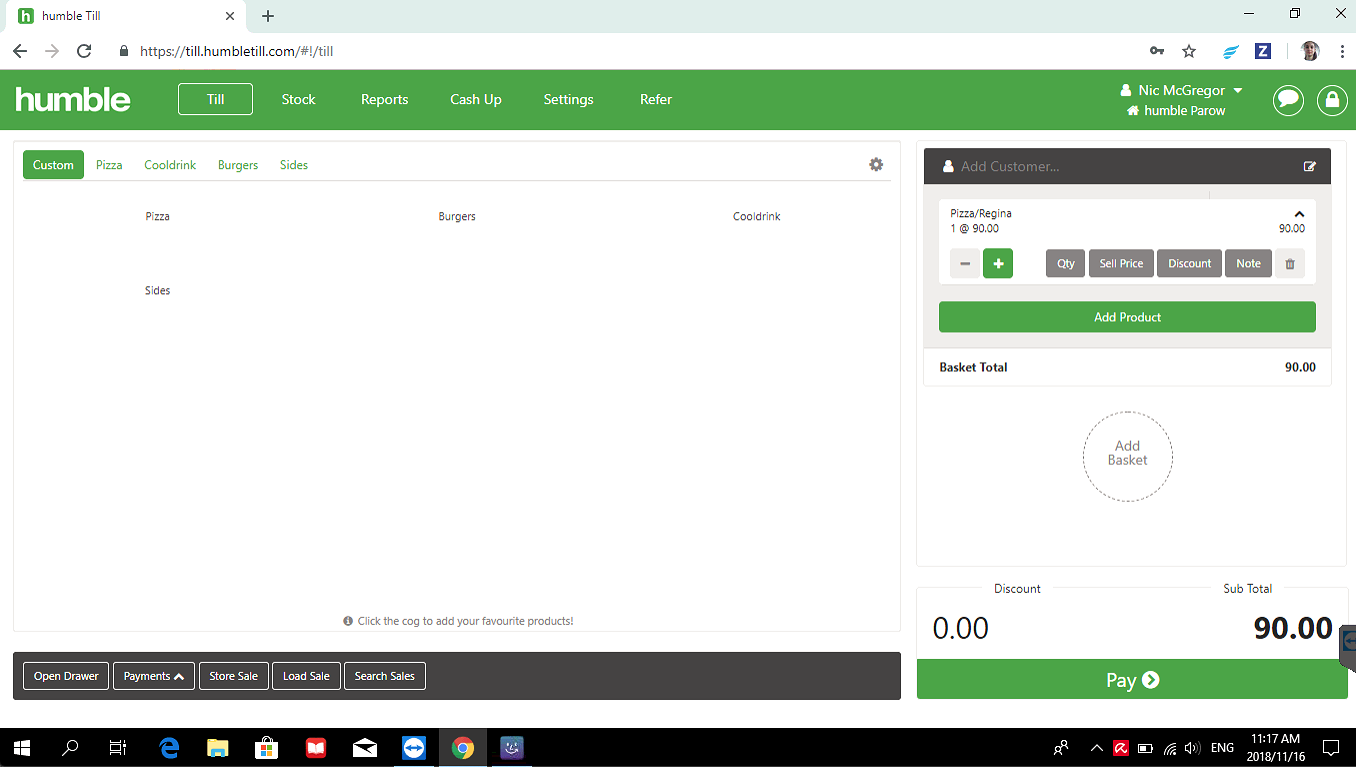 From the General Tab under settings, scroll down and click on the Sureswipe Express application to download it to your Windows PC (The download will start in the bottom left hand corner of your screen - Please remember to save it somewhere it won't be deleted.)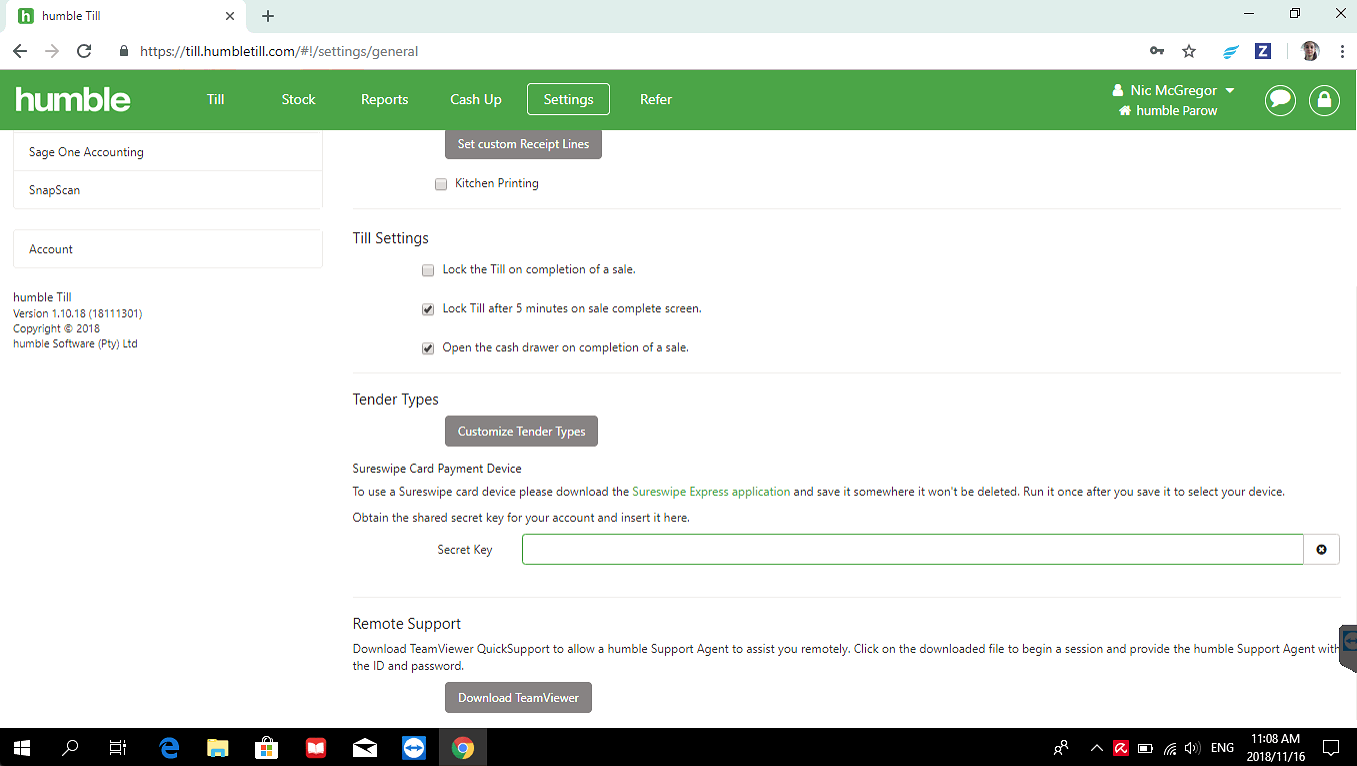 Click on Run once it has downloaded.
Please remember that the Sureswipe Express Application needs to be open to be able to accept payments on your humble webTill.
Hint: It is recommended that you right click on the Sureswipe Express Tab at the bottom of the screen and Pin it to the task bar.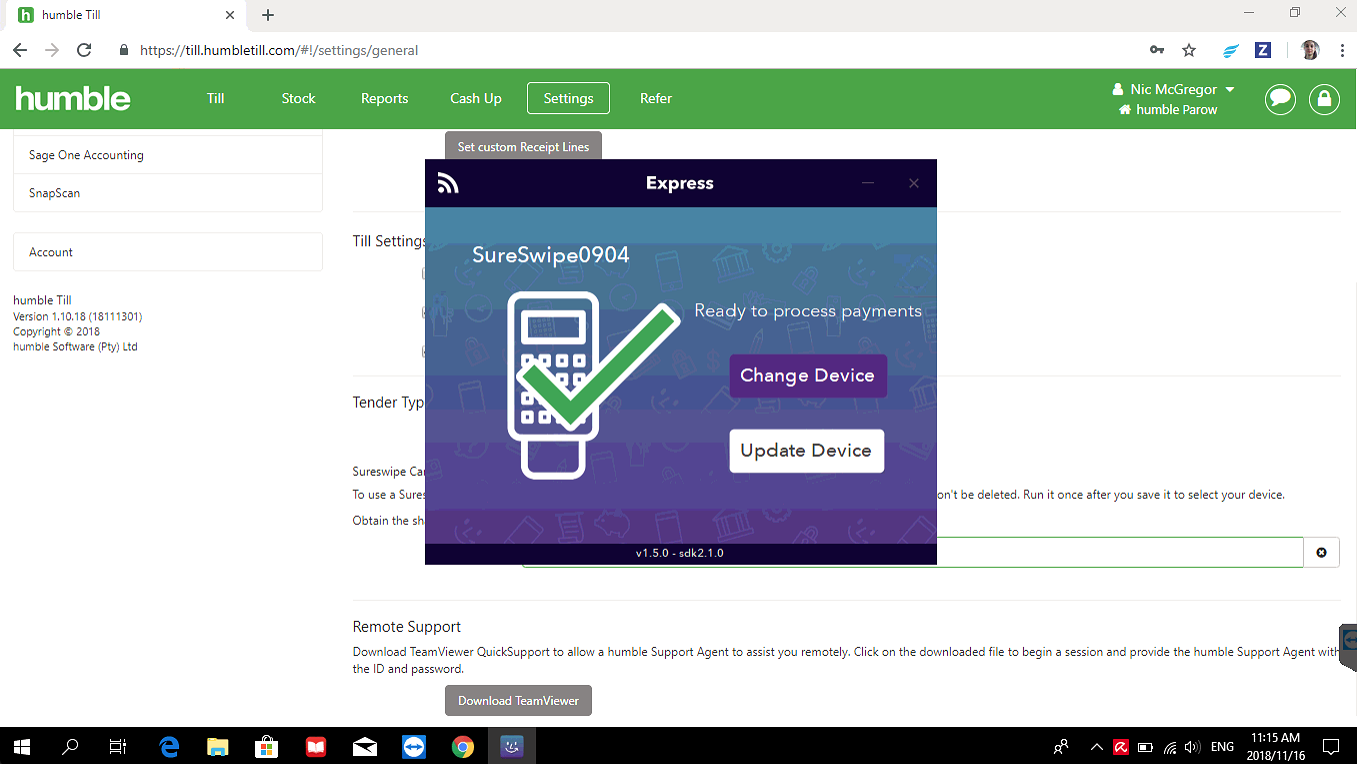 Navigate back to your humble Till and enter in the Sureswipe SSK (Shared Secret) in the space provided.
If you do not have your Sureswipe SSK(Shared Secret) you can request this from Sureswipe by either calling support on 0860 200 111 or sending a mail to callme@sureswipe.co.za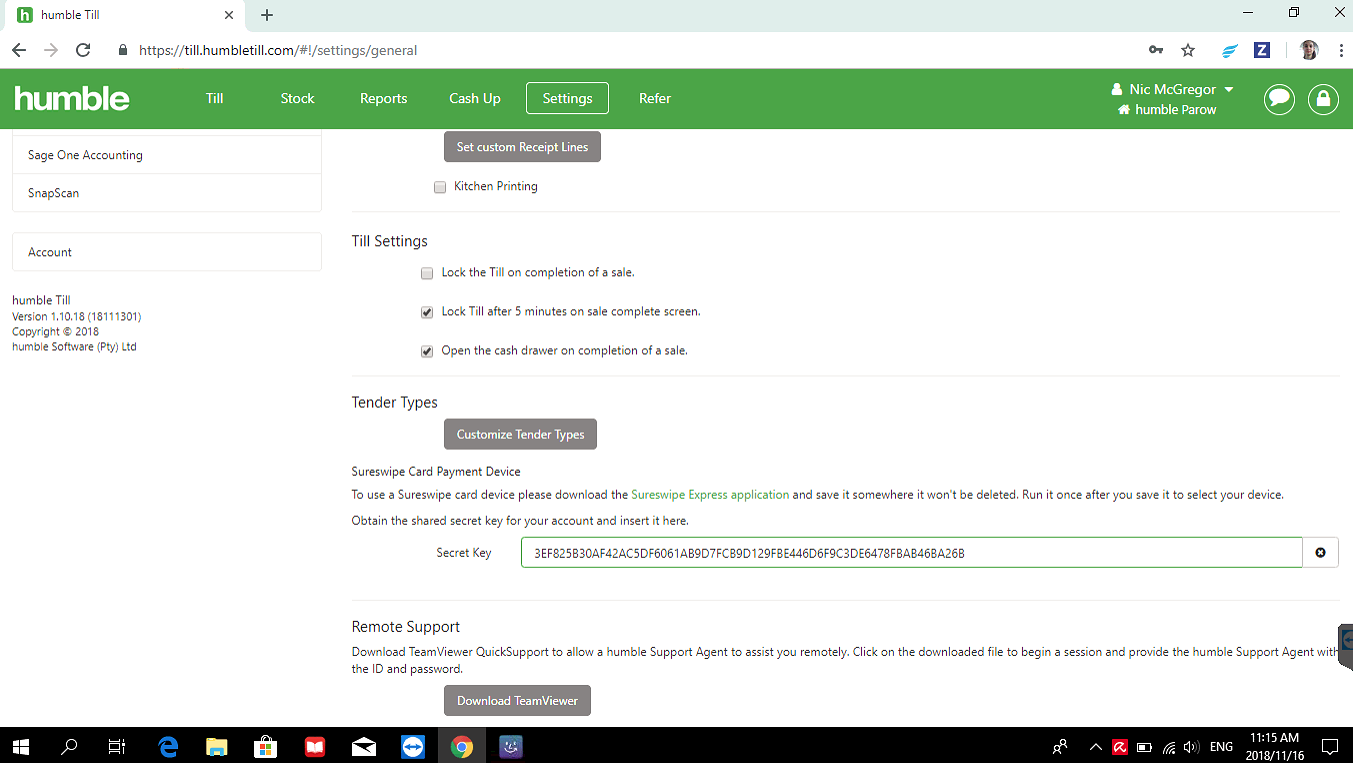 Congratulations, you are now ready to start taking Sureswipe payments on your humble webTill.
Navigate to the Till Tab and add products to the sale.
Click on Pay, in the bottom right hand corner of your screen and click on the Add Sureswipe tender button.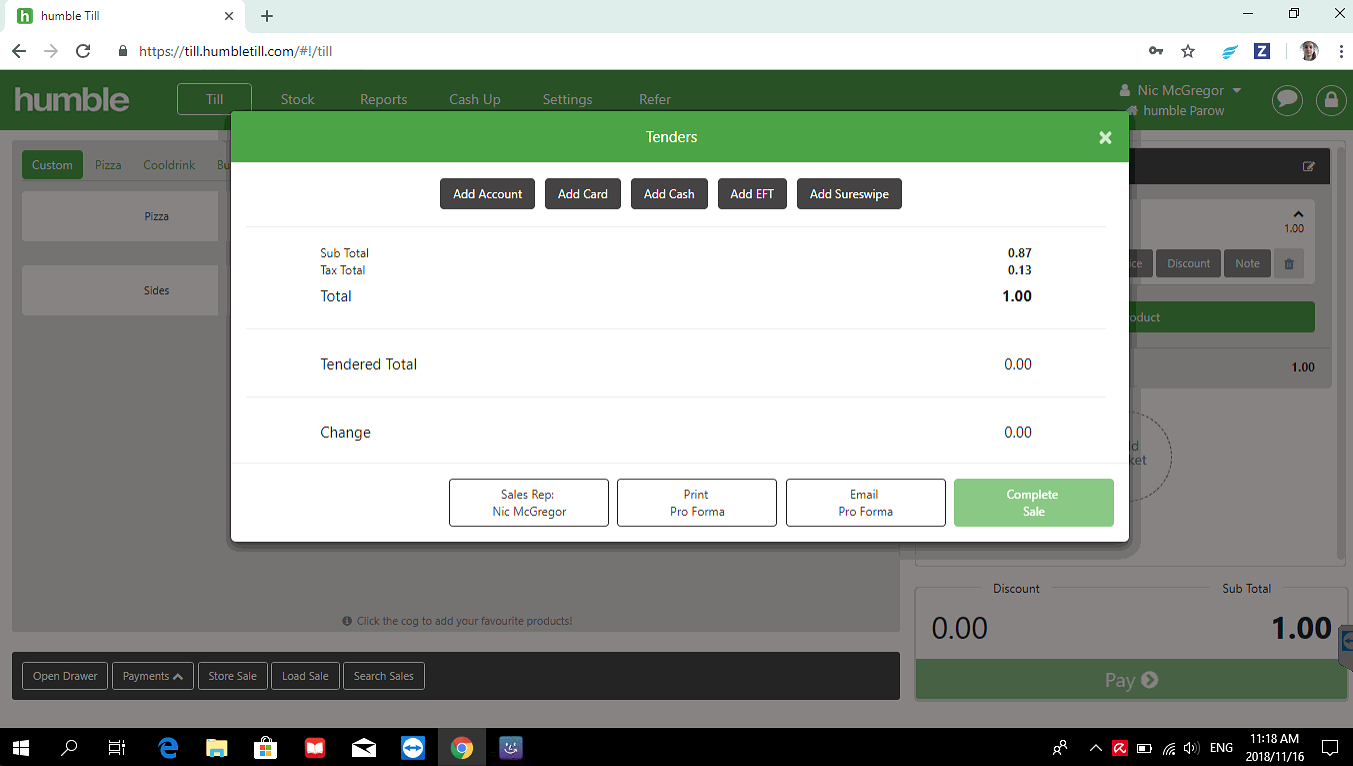 Confirm the amount of the sale and click on Process Payment.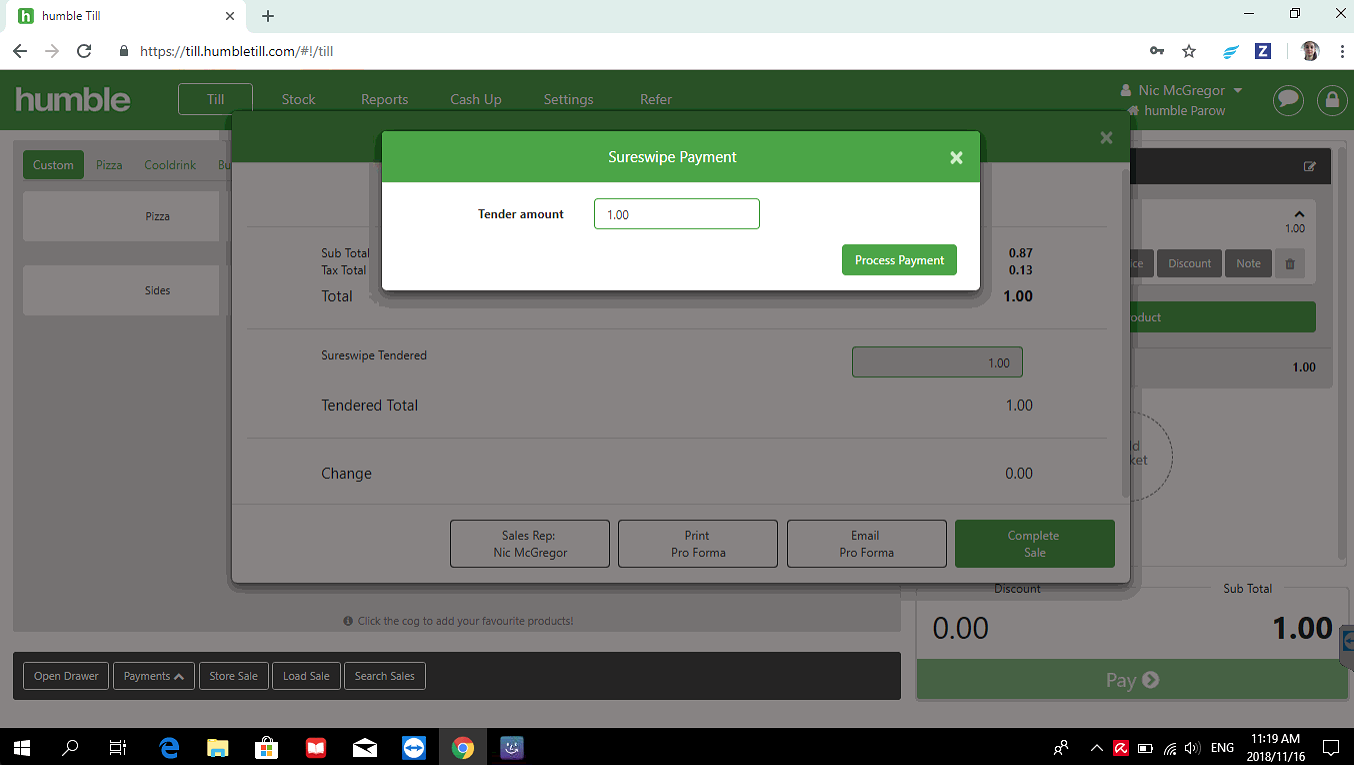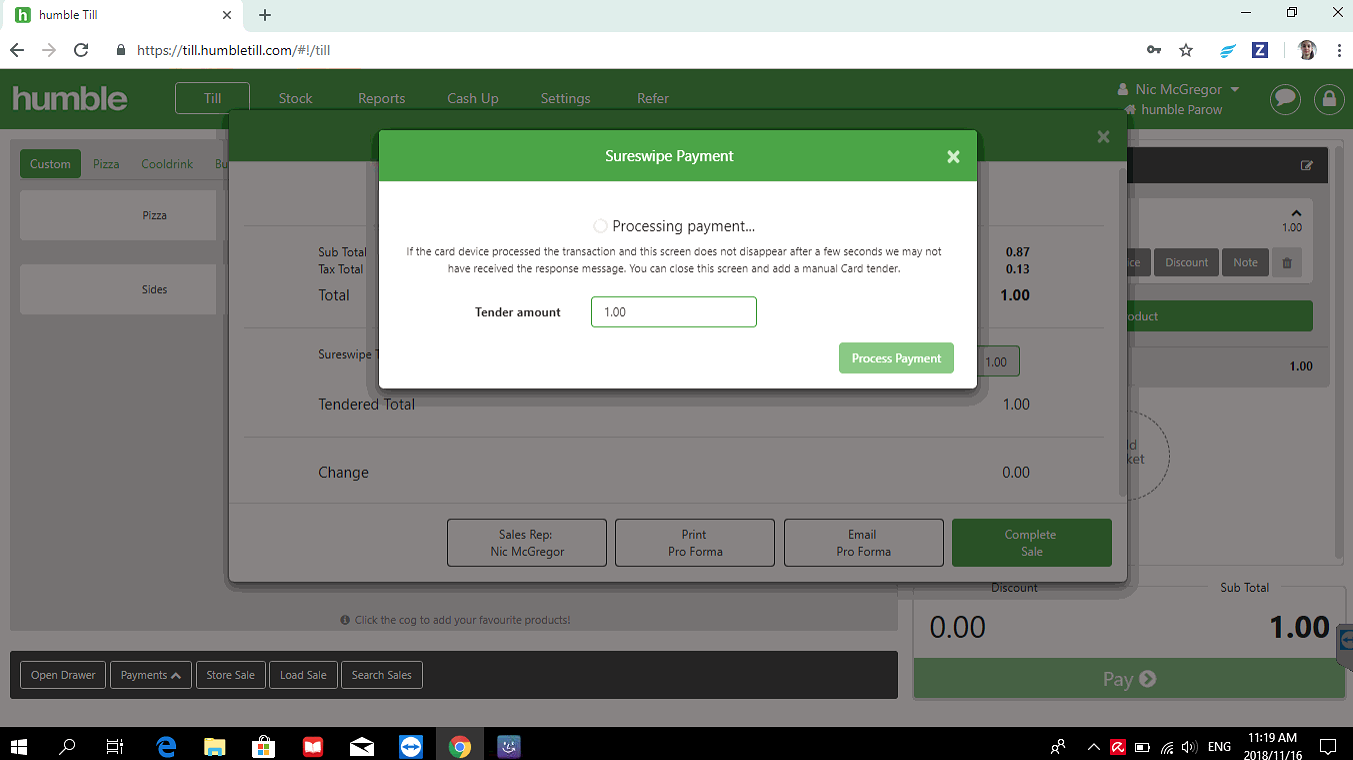 Once the payment has been successfully processed, the Sureswipe tender with the authorisation code will appear and you can Complete Sale.
If for whatever reason the Processing Payment screens does not disappear after a few seconds, we may have not received the response message from Sureswipe. Please close the Sureswipe Payment screen and conclude the sale by adding a manual Card tender.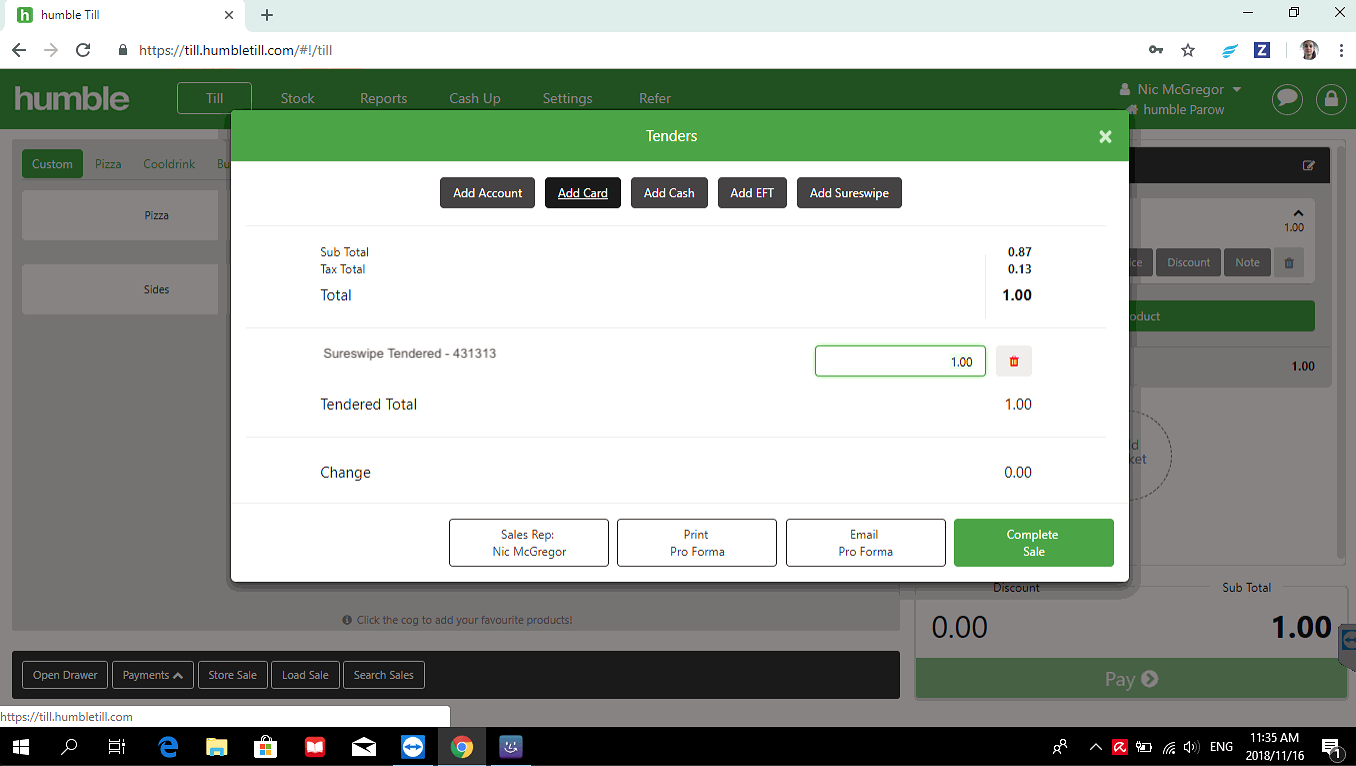 If you have any questions or need help with anything, do not hesitate to contact our support team on 010 100 3888 alternatively on email at support@humbletill.com