The humble Till includes a single license in your monthly subscription of R425.00 incl. VAT.
This license allows you to complete sales from a single device on your humble Till, if you would like to make sales on more than one device, additional licenses can be added to your store for R245.00 incl. VAT - per month.
To activate an additional license simply drop us an email at support@humbletill.com.
The ability to pull reports and process stock movements from your humble Till does not require a license. Simply log into the humble Till by clicking here and logging in with your humble Till username and password.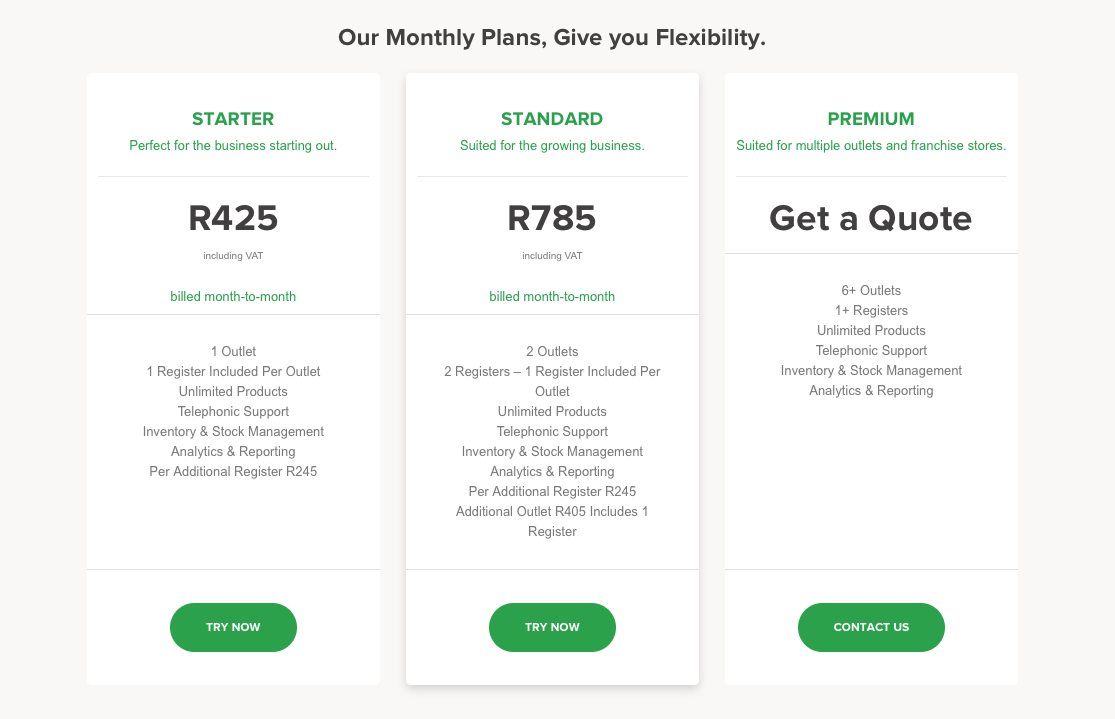 When logging into the humble Till, a red Check License tab will appear at the top of your screen.
If this is the device that you would like to use to make sales, click on Check License. This will then automatically take you to the Account section of your Settings on humble Till.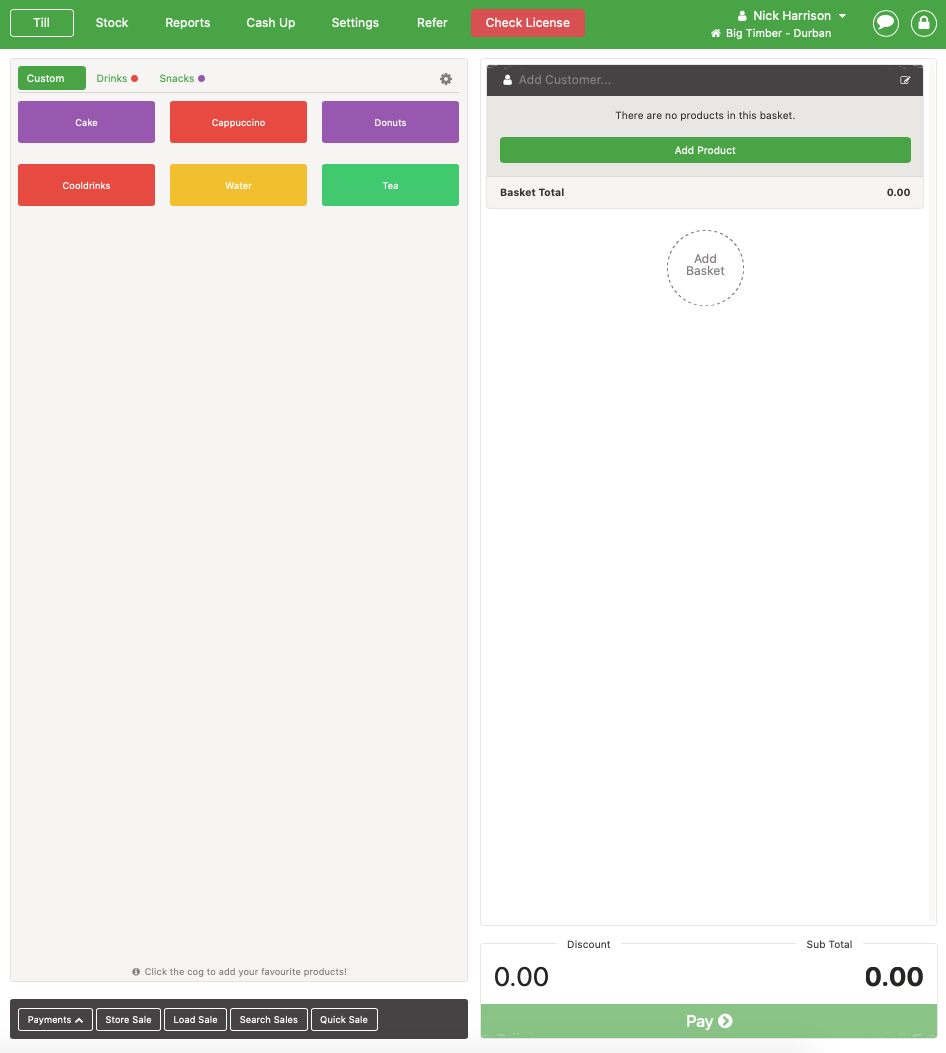 Click on the green Fetch License Key in the top right hand corner of your screen.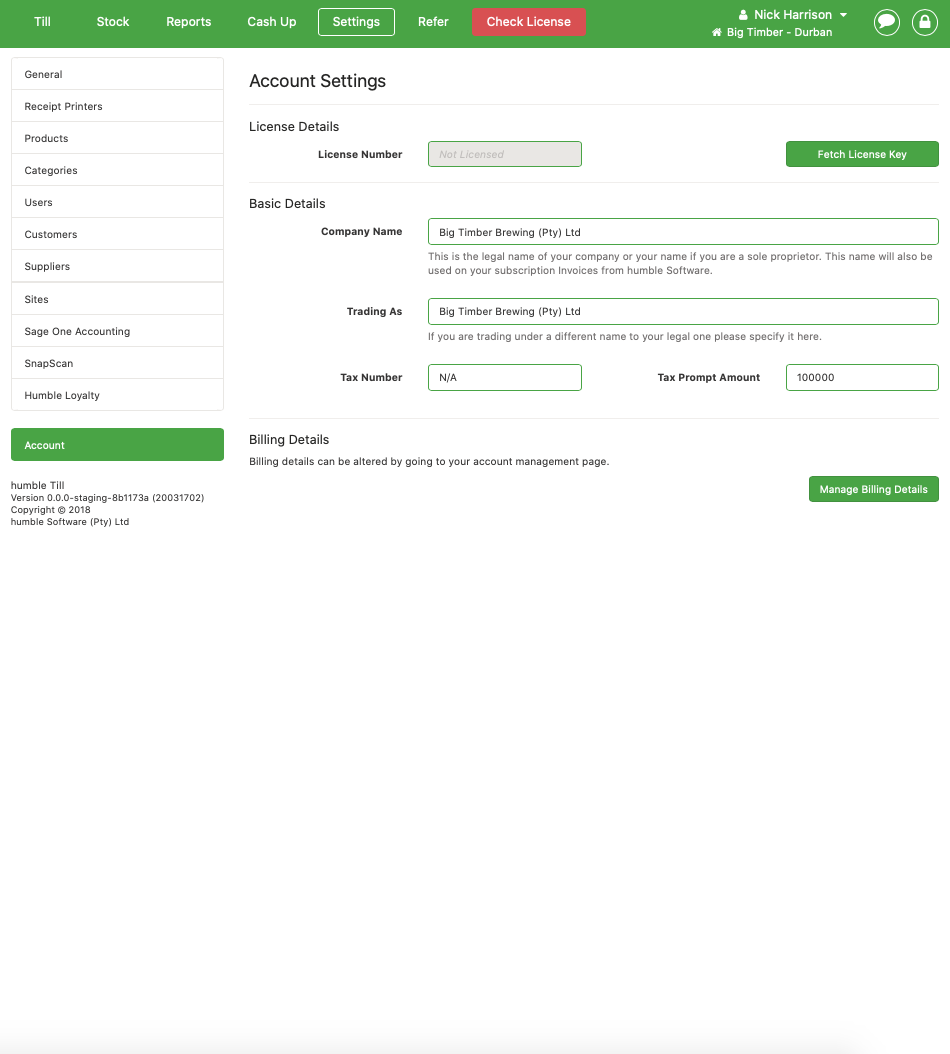 This will automatically fetch and assign the license number to this device, allowing you to make sales.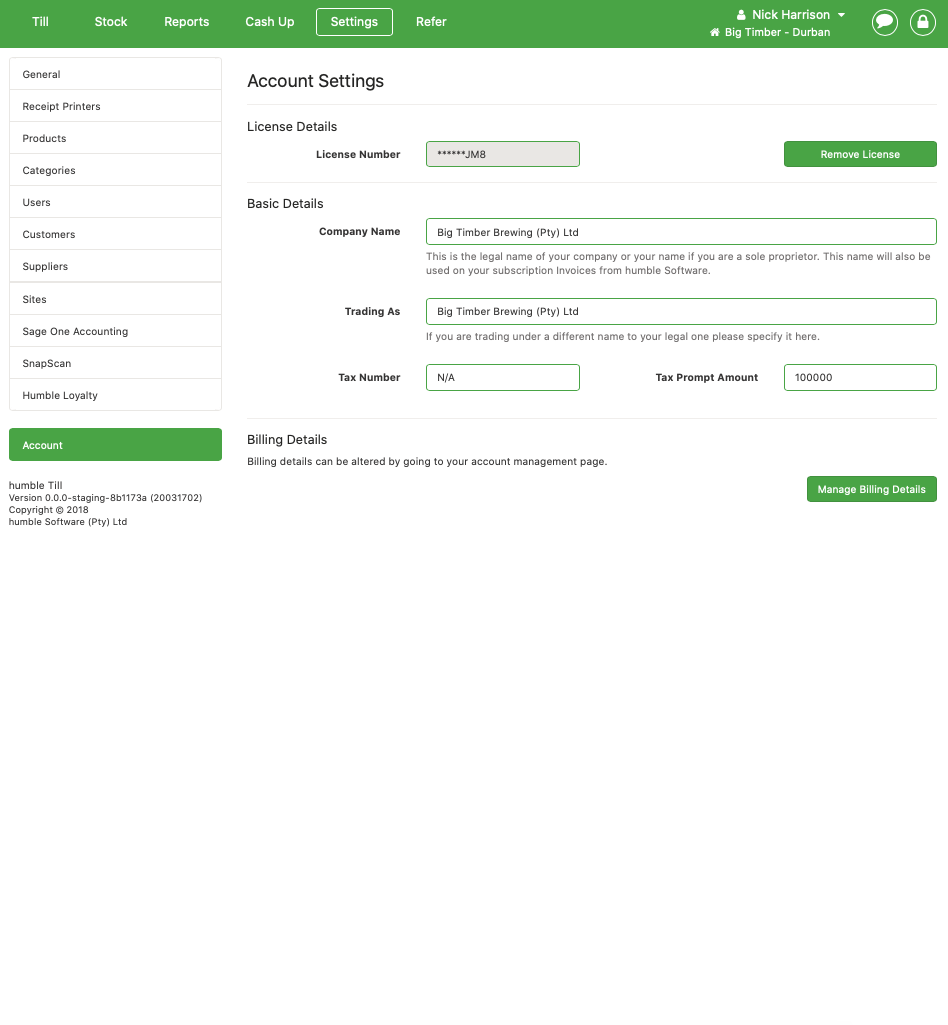 If for any reason the Check License is "greyed out" please lock the till, in the top right hand corner of the screen and login using either the master user or a user that has access to General from the User Settings.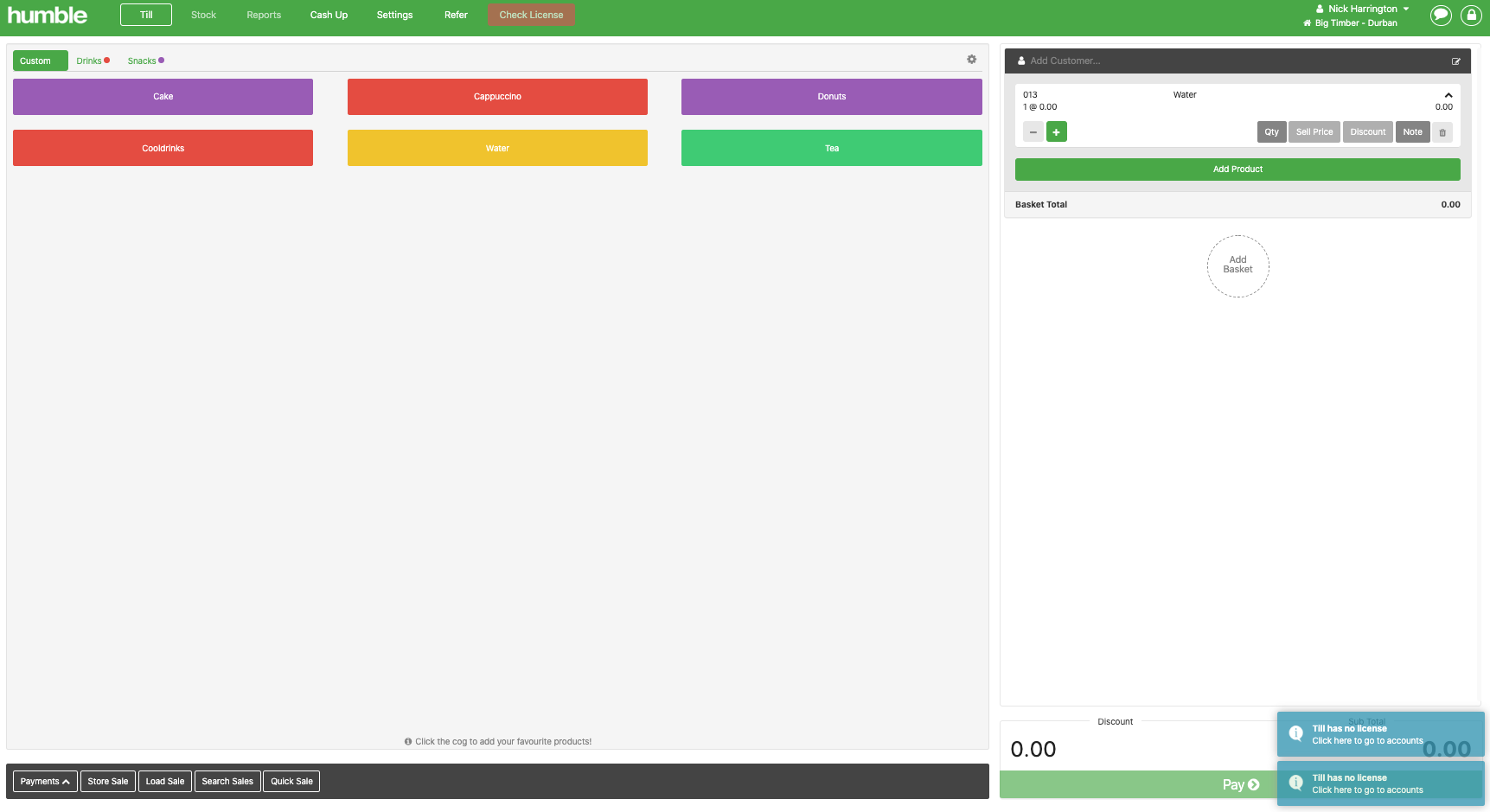 If at any time you would like to change the device that the license number is associated with, there is two possible ways of doing this.
The first is that the master user of the humble Till would need to login to the humble Till and navigate to Settings > Account and from here click on the green Remove License.
This would then automatically remove the license from the device and then make the license number available to be used on another device.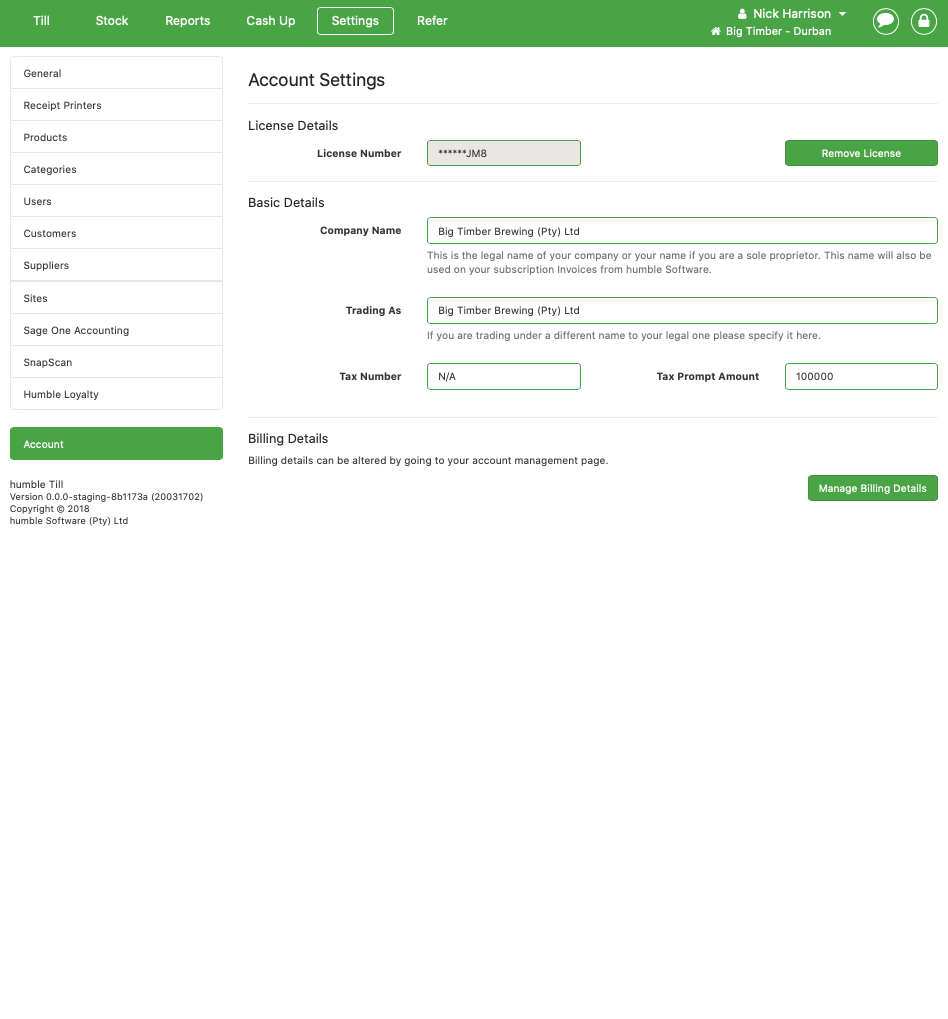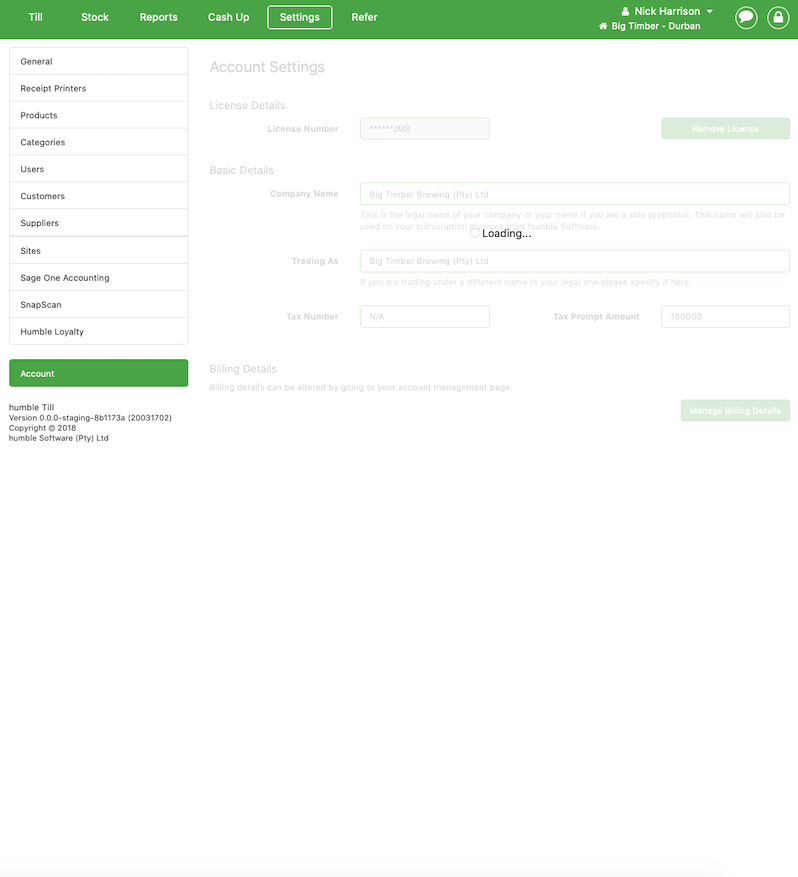 Alternatively the Master User of the humble Till would need to go to the Account and then login using their username and password.
Click on Subscriptions in the top left hand corner. Under each store you will see which license has been allocated.
To remove the license from a device, they can simply click on Remove Allocation.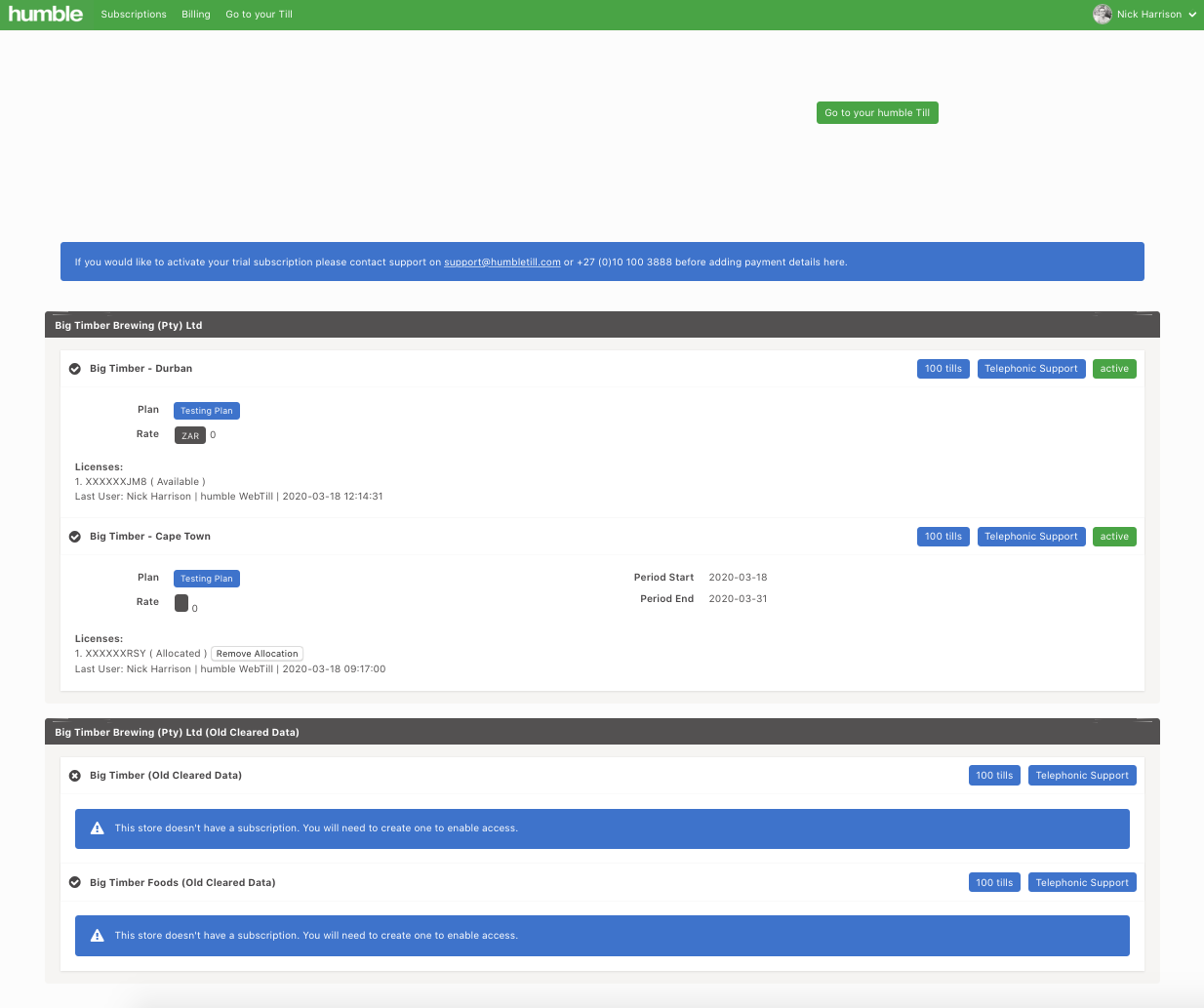 If you need help with anything, please don't hesitate to reach out to us support team on support@humbletill.com