You can now set images for your products on your humble Till favourites.
To start, navigate to and click on the Settings Tab.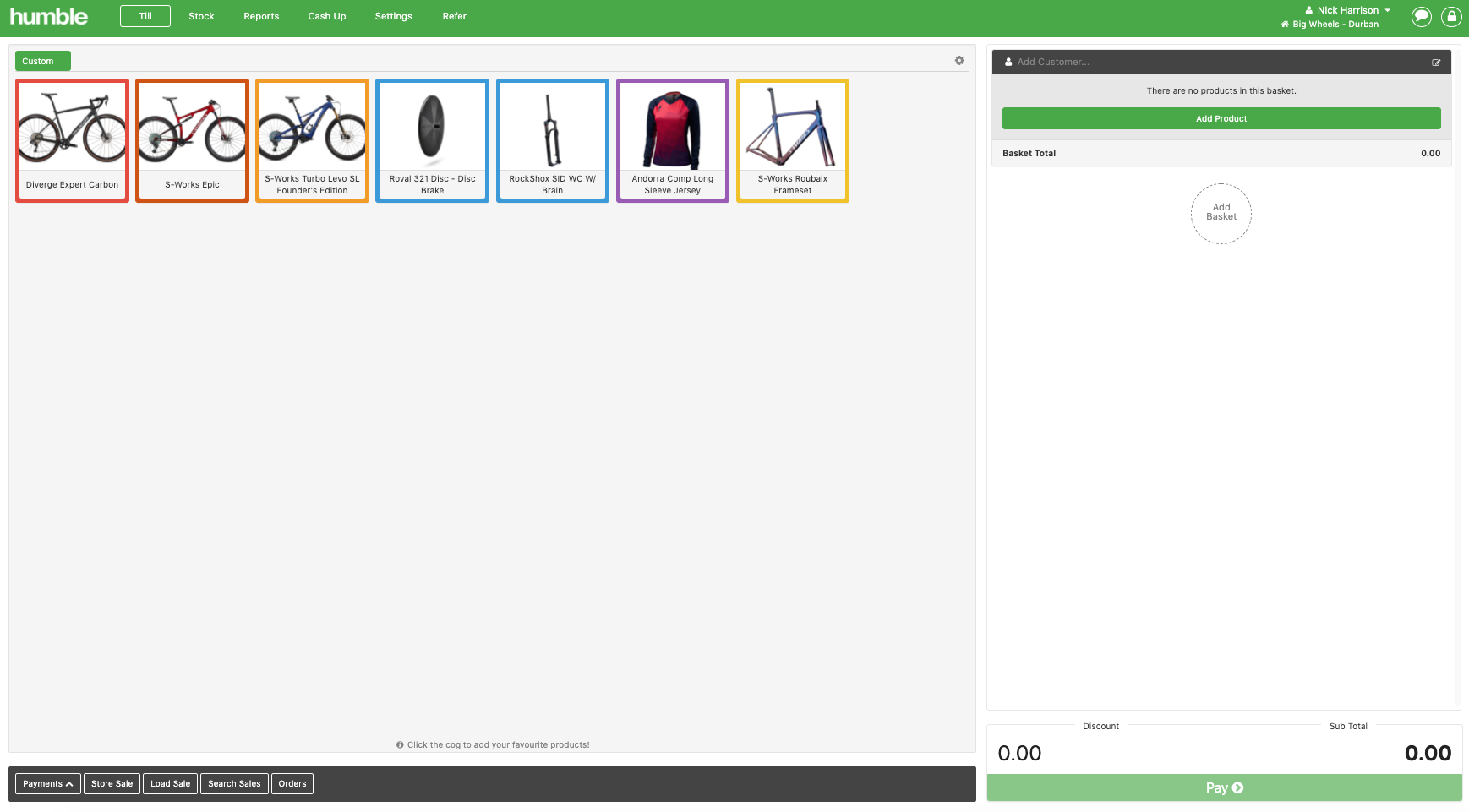 Click on General in the top left hand corner.
Under the heading Till Settings, ensure that the option: Use product images for favourites is ticked.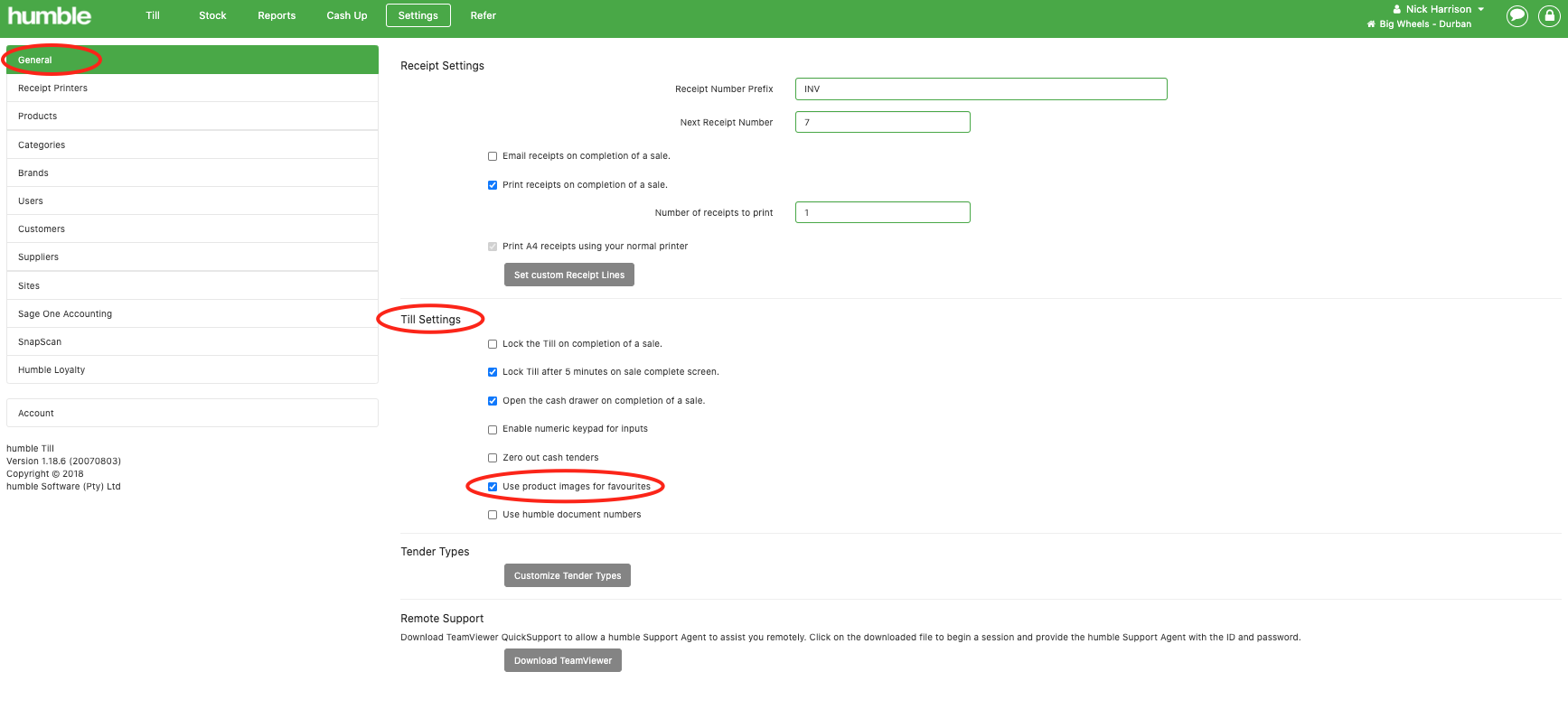 Once this has been enabled you can start adding images to your products.
Click on Products and click on the product you would like to add the image too.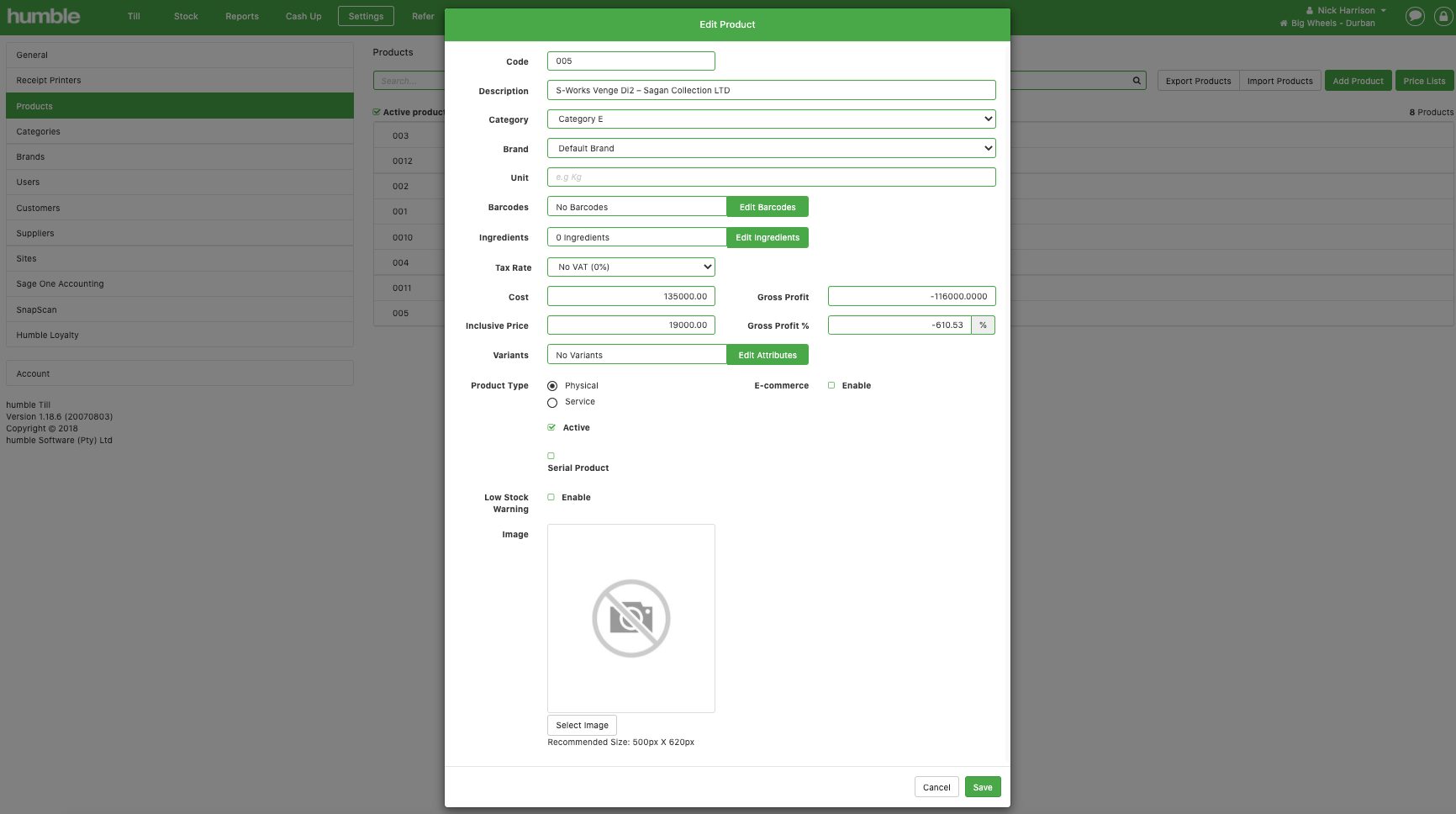 Click Select Image and then choose the image from the destination folder on your PC.
The recommended size for an image is: 500px X 620px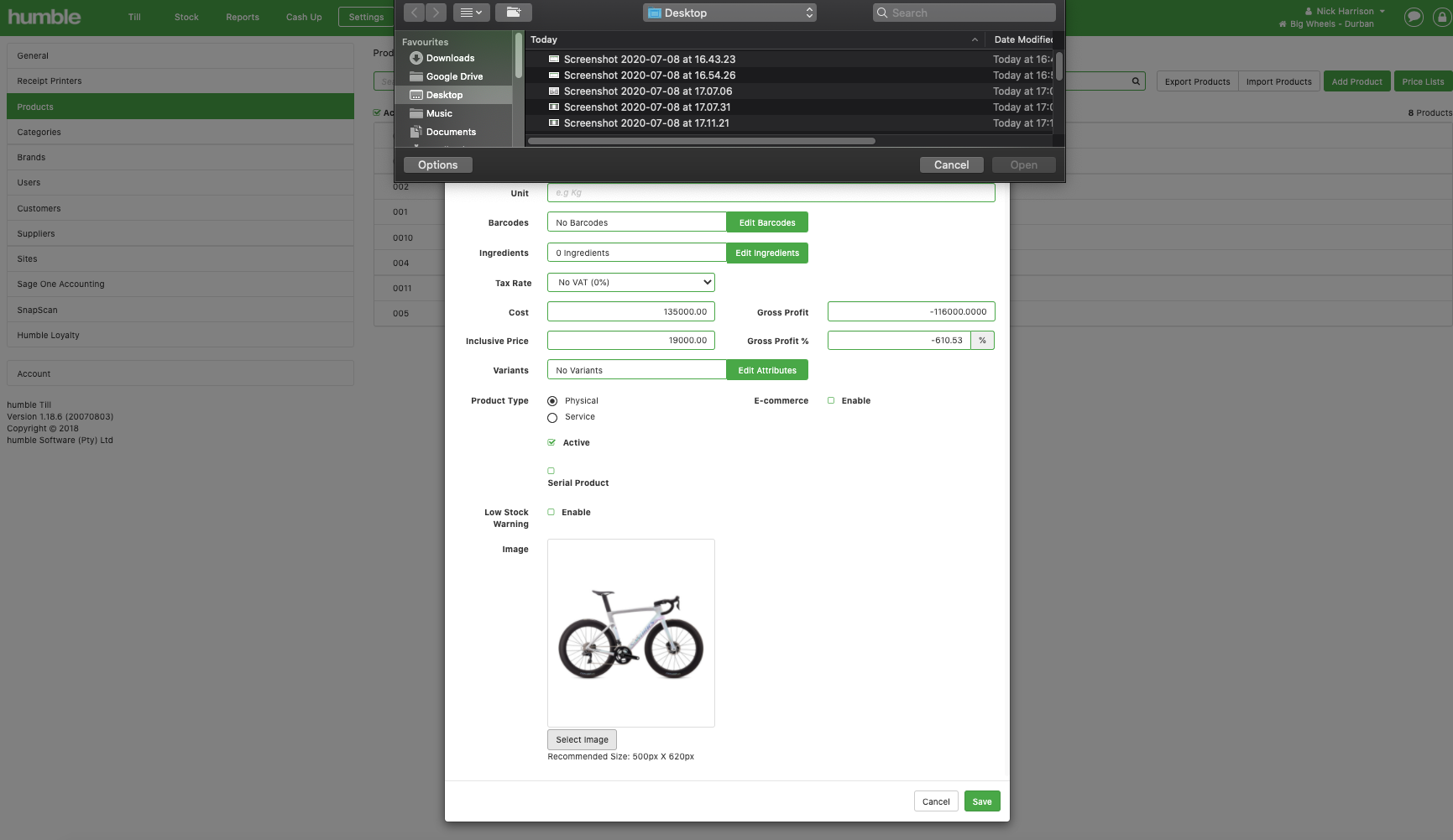 Once the image has uploaded and is showing in the Image Thumbnail, click on Save.
The image for your items will now show on your favourites.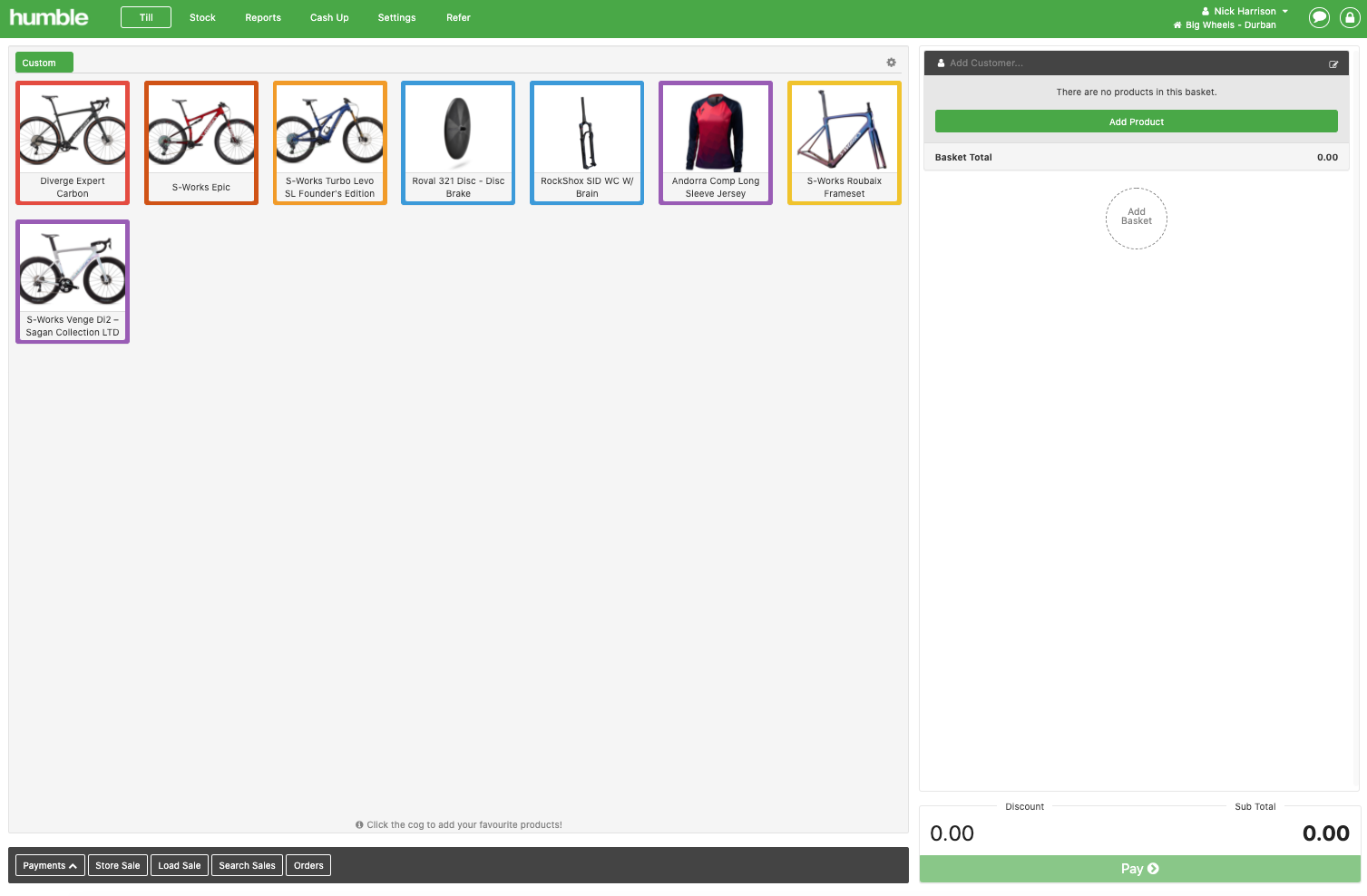 If you have any questions or require any help, please don't hesitate to contact our support team on 010 100 3888 or on support@humbletill.com.